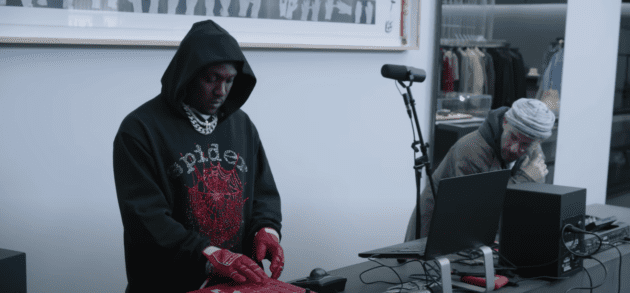 Hit-Boy and The Alchemist are rapping over each's beats on their new collaboration, "Slipping Into Darkness".
Directed by ThirdEyeRaz, the accompanying visual centers the two inside a clothing shop dropping their beats and spitting bars over one another's signature sounds.
"Shoot out the lights, I'm putting fifty up / Then hang my jersey in the rafters, right next to Hit /
Hopping out the TransAm, flexing the fit, raps Alchemist, while Hit-Boy follows suite. "When you move how you wanna move, you gon' make somebody mad," raps Hit. "My nigga, I'm the best student Kanye ever had / Fell out with certain niggas fast, 'cause I put shit on blast."
Hit-Boy's hot off lending his services on Musiq Soulchild's Victims & Villains album, while The Alchemist set to release The Great Escape with Larry June on March 31.