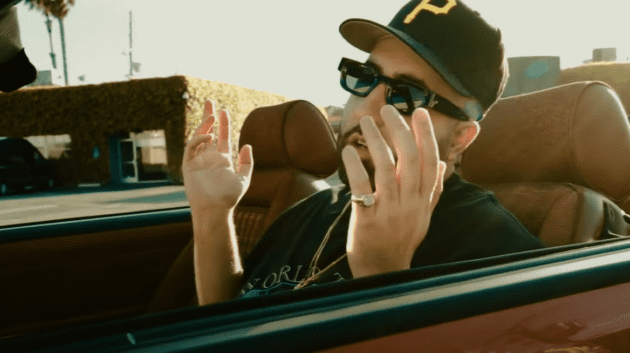 How Jay?
Jay Worthy does it like no other in his and Roc Marciano's latest music video, "How?".
In the LXVE Affair-directed clip, Worldwide Worthy pulls up to a parking lot in his 5.0 and tells it how it is over Marciano's soul-sampled loop.
"They always wanna know my background, where I'm from and how/ And how he from Bompton and how he make up his own sound," he raps. "Don't worry 'bout this shit tho, concern you, I'll tell you that now / This three-fifty-seven for surely leave a man down / Blaow blaow."
"How?" is off Jay Worthy and Roc Marciano's collaborative album, Nothing Bigger Than The Program featuring Bun B., Ab-Soul, Kurupt, Jay 305, A$AP Ant, Aston Matthews, Da$h, and Bar Oatmeal.