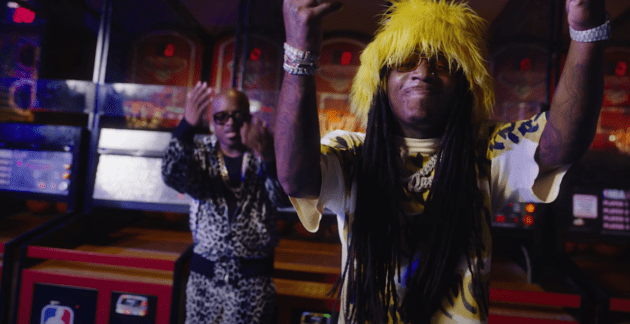 Y'all know what this is.
Jermaine Dupri's smoothing it out with the ladies in the video to his new single, "Pick It Up" featuring Jacquees.
Directed by Diesel Filmz, both the self-proclaimed king of R&B and the So So Def legend bring the vibes to a Main Event entertainment location where they are partying and macking on the ladies.
"Then I start what you can't / Texting me all them pictures / If I can't touch it, then don't send it / All that talking, I ain't with it," sings Jacquees, while JD adds, "I beat 'til it's nothing you want more than / Smack it, you say you're it / Grab it, eat it, become my little addict,"
Co-produced by Jermaine Dupri and Bryan-Michael Cox, "Pick It Up" is Jermaine's first music since his and Curren$y's collaborative album, For Motivational Use Only Vol. 1 in April.