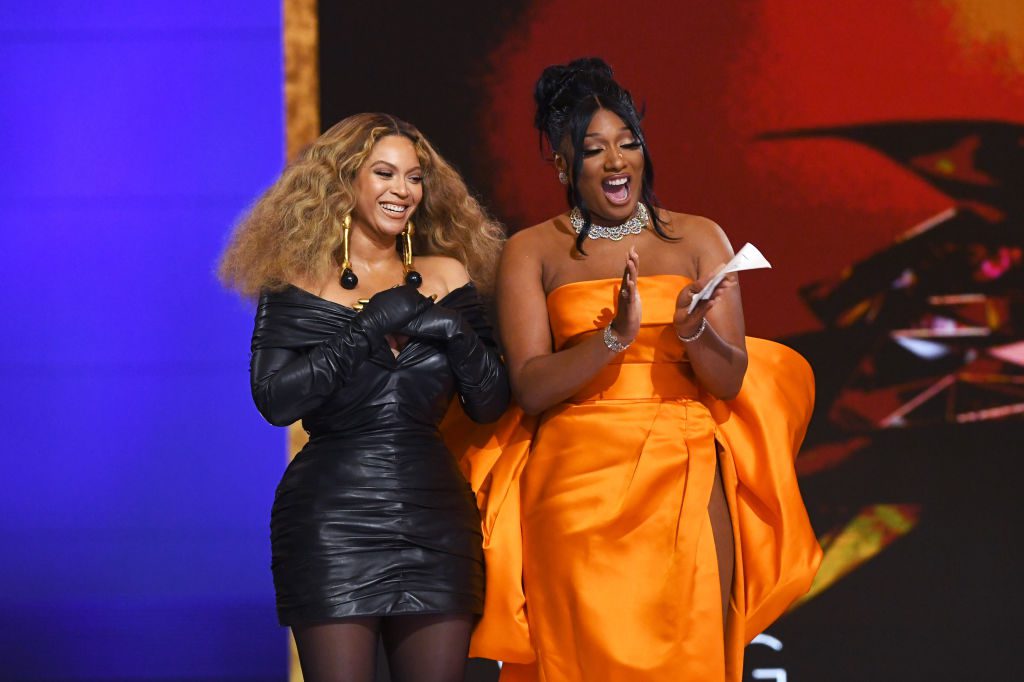 Beyoncé brought out Megan Thee Stallion for a special appearance as her Renaissance tour rolled through their mutual hometown of Houston for two nights at the NRG Stadium. They performed their "Savage" remix together live for the first time, though they've both performed it plenty of times on their own.
"Do we have any savage ladies and gentlemen in Houston tonight?" Beyoncé asked before bringing out Megan. After her verse, Bey said: "Don't she made you proud? She makes me proud," and Megan responded with an "I love you, Beyoncé!"
Watch some video below.