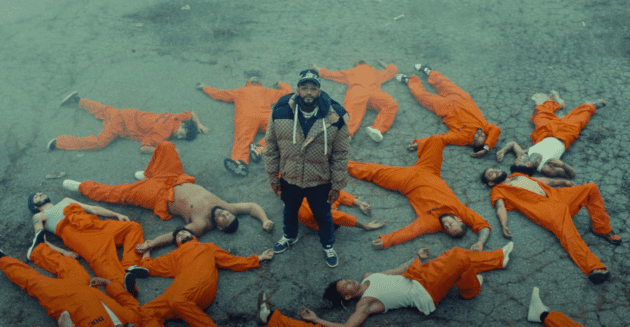 Time starts…yesterday.
The clock is ticking and Joyner Lucas is wasting no time on his new single, "24 Hours To Live" which arrives alongside its music video.
In the cinematic clip, which depicts the rapper robbing a bank, blowing up a prison, and holding his enemies hostage, Lucas raps how he would savagely spend his final hours of life.
"I'm 'bout to catch a few felonies, load up the trunk and then head to the Beverly's," he raps while marching the streets armed and alongside a tank. "Hop out the whip and then rob a celebrity, take all his shit and then steal his identity / Strap on a vest and go kill all my enemiеs, slap any hater that showed any jealousy," he continues standing off with the police.
"24 Hours To Live", which is inspired by Ma$e, The Lox, Black Rob and DMX's classic "24 Hrs. To Live", is the latest offering off Joyner Lucas upcoming album, Not Now, I'm Busy.
The forthcoming project has suffered a few minor delays, but it has already offered the featured tracks "Seventeenth", "Broski", "What's That?", "Devil's Work 2", "Blackout" with Future and "Cut U Off" featuring NBA YoungBoy.