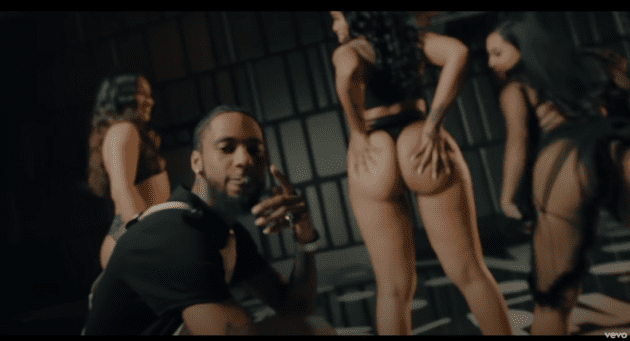 Balling!
Key Glock is balling on another level in his "Penny" video.
Fresh off his private jet, Key Glock touches down at a futuristic set full of lights and balls in the court with a team of scantily-clad eye-candy.
"Ballin', I get every penny / Twenty pointers in my mouth, ay, shoutout to my dentist," he raps on the hook from inside a locker room with his female stars. I just did a meet-and-greet and signed a couple titties / If a nigga play with Key, yeah, it's gon' be a killing."
"Penny" is one of the tracks off his recent Glockoma 2 (Deluxe). Key Glock can also be heard on Maxo Kream's new single, "Bonecrusher".