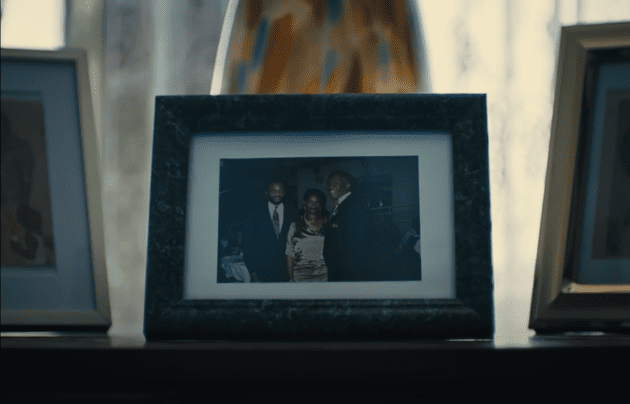 Part 1.
Killer Mike pays tribute to his late mother in the newly released video for his previous single, "Don't Let The Devil" featuring El-P and Thank You Good Sir".
Directed by Davi Pena, Mike Bigga and his Run The Jewels other half El-P trade top-notched bars at a gathering with with friends.
"Tell the deacon we ain't speaking, need money, his prayers worthless / I can tell through my alertness he's nervous about his purchase," preaches Michael while El-P brings rhymes galore and reps RTJ. "Goddamn the game it ain't fair, thoughts and prayers / Shut the fuck up put your hands in the air, Run The Jewels," El-P raps over his co-produced track with No I.D., and Little Shalimar.
The video arrives ahead of its second installment, "Motherless" featuring Eryn Allen Kane.
"Don't Let The Devil" arrives following Killer Mike's "Talk'n That Shit" and "Run" featuring Dave Chappelle and Young Thug. They are all off his upcoming album Michael due June 16, which will be his first solo album since 2012's R.A.P. Music.