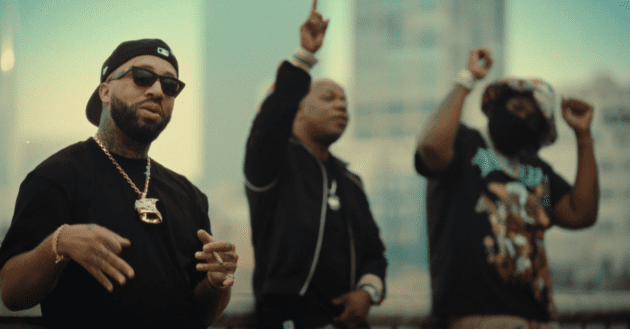 Biatch!
Fresh off the release of Larry June and Cardo's The Night Shift, Larry June brings Too $hort and Peezy onboard for their new video, "GRGP".
Out in the Bay, Uncle Larry, Short Dogg, Peezy catch the vibes while kicking it in the heart of San Francisco.
"I got a bitch out the way with a spot off the coast / Got a Porsche, got a horse, got a wagon I never drove," Larry flexes as he cruises the block before he links with Peezy.
"Black Ferrari with a red key that's a red alert / I jump out, dress clean as hell both take a hat and shirt," he adds, while Short keeps it pimping. "They say that nigga Short can't flow / Always talking about how he pimping on a ho / That's 'cause I pimp better than I rap / Oakland, California taught me that."
Produced by Cardo, Larry June and Cardo's collaborative album, The Night Shift features 17 tracks including collaborations from 2 Chainz, ScHoolboy Q, Blxst, Dej Loaf, Payroll Giovanni, Jordan Ward, and Aleman.