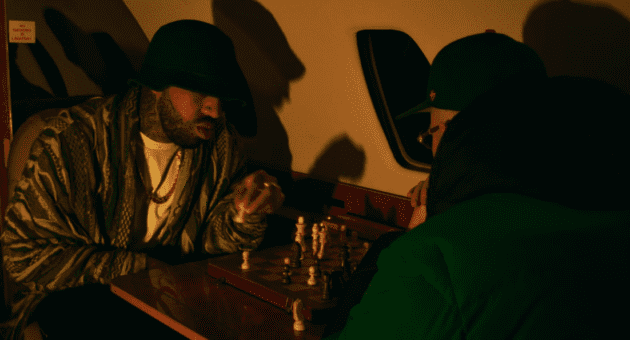 Checkmate!
Fresh off their "60 Days", Larry June and The Alchemist get things shaking with "89 Earthquake", the latest single off their duo's upcoming album, The Great Escape, now penciled in for a March 31 release.
Over The Alchemist's hypnotic production, Good Job Larry boasts his success and non-stop hustle.
"Drinking juice in the morning, calculate a hun' / Niggas wonder how I did it, I came from the slums," he raps / Had to put my grind in it, I ain't stop for none / Put my thoughts on these tracks, show 'em how it's done."
Along with the release, the Sean Kelly-directed music video finds Larry and Al playing chess on a private jet in a hangar and Larry cruising the streets of San Francisco on a motorcycle and his Corvette.