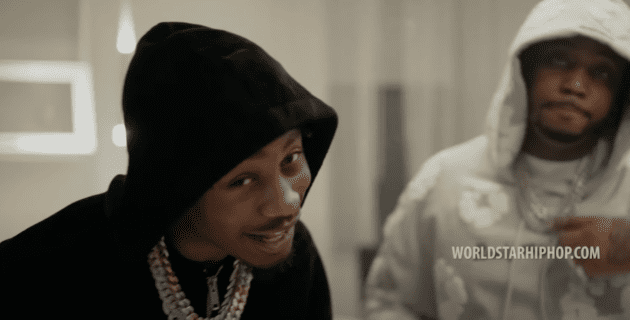 No breaks, we want everything.
Lil Tjay and Fivio Foreign brush off the "Trauma" in the music video to their latest collaboration.
Directed by JLShotThat, the Bronx and Brooklyn rappers hit a Jersey bowling alley with friends and put in work in the studio where they vibe out to the track.
"Smokе for the trauma, sip for the pain / I rap for the commas, I click for the gang," raps Lil Tjay, while Fivio Foreign opens up. "This all my shit, when I take losses it feels like karma / Remember I was broke, and now I'm assuming all these commas," recollects Fivio.
"Trauma" comes a month since Lil Tjay dropped "Clutching My Strap" and is the first we've heard from Fivio since last December's "Sicc & Tired".