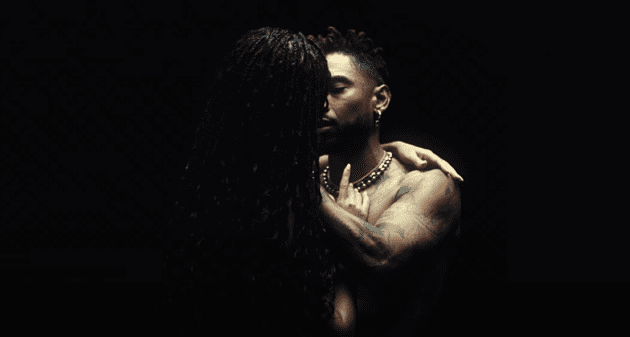 Miguel is back.
Miguel has announced his long-awaited album, Viscera with the video to his previously released single, "Give It To Me", which is produced by Scoop DeVille
In the trippy and neon-colored visual, the R&B singer sings topless on a platform and performing with his guitar before being acquainted with scantily-clad lover.
"I like what you got / would you give it to me?," he sings on the hook as the woman levitates above and in to his arms. "If I lose focus, help me concentrate, oh, love / I'll be your doctor, let me operate."
"Give It To Me" is the follow-up to August's "Number 9" featuring Lil Yachty. Viscera will be Miguel's fifth studio album following 2017's War & Leisure. His last project was his Art Dealer Chic 4 EP in 2021.