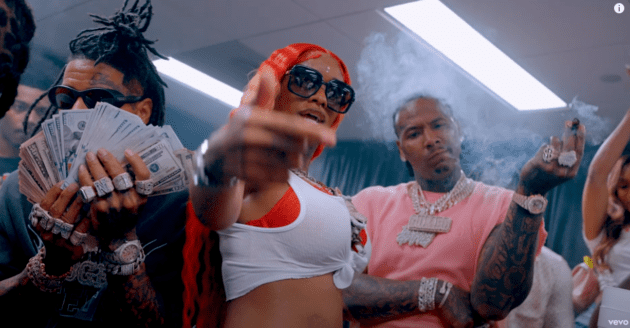 Big dogs coming through.
Moneybagg Yo is moving like a boss with his new single "Big Dawg" featuring Sexyy Red. It also arrives alongside its music video courtesy of Diesel Films.
On the Macfly Beats-produced track, the CMG artist certifies his G status, while his rising costar enjoys his pampering. Here, they've got a whole lot jewels, wads of cash, and a pack of dogs on leashes including a male subject.
"She want a G, don't want no nigga that's a square, she want a P / Give her that dick soon as she wake up, and before we go to sleep," raps Moneybagg before Sexxy Red secures the bag. "Shit, if money ain't a thing, then help a bitch pay her rent / It ain't tricking if you got it, nigga, spend that on a bitch."
"Big Dawg" is the Memphis rapper's first music since his Hard To Love mixtape, while Sexyy Red just released her "Hellcat SRTS 2" featuring Lil Durk.