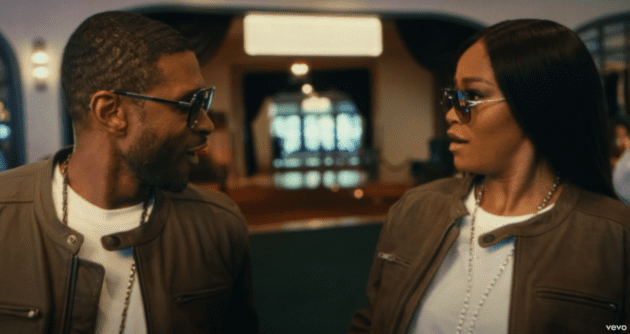 What Boyfriend?
Nothing happens in Vegas, stays in Vegas. Such is the case in the video to Usher's new single, "Boyfriend".
Starring Keke Palmer, the clip centers Keke lip syncing to the song and dancing throughout her Vegas hotel with her girls. Usher, who soon reunites with Keke at the casino, joins her where they dress and mimic dance moves from Usher's "You Don't Have To Call" video.
"Somebody said that your boyfriеnd's lookin' for me / Oh, that's cool, that's cool / Well he should know I'm pretty easy to find / Just look for me wherever he sees you," sings Usher before Keke wakes up from the dream.
The collaboration is inspired by the publicized video of Usher serenading Keke at his Vegas residence concert in July which prompted Darius Jackson, boyfriend and the father of Palmer's son, to criticize the encounter and her revealing outfit.
"Boyfriend" arrives on the heels of Usher's "Good Good" collaboration with Summer Walker and 21 Savage.