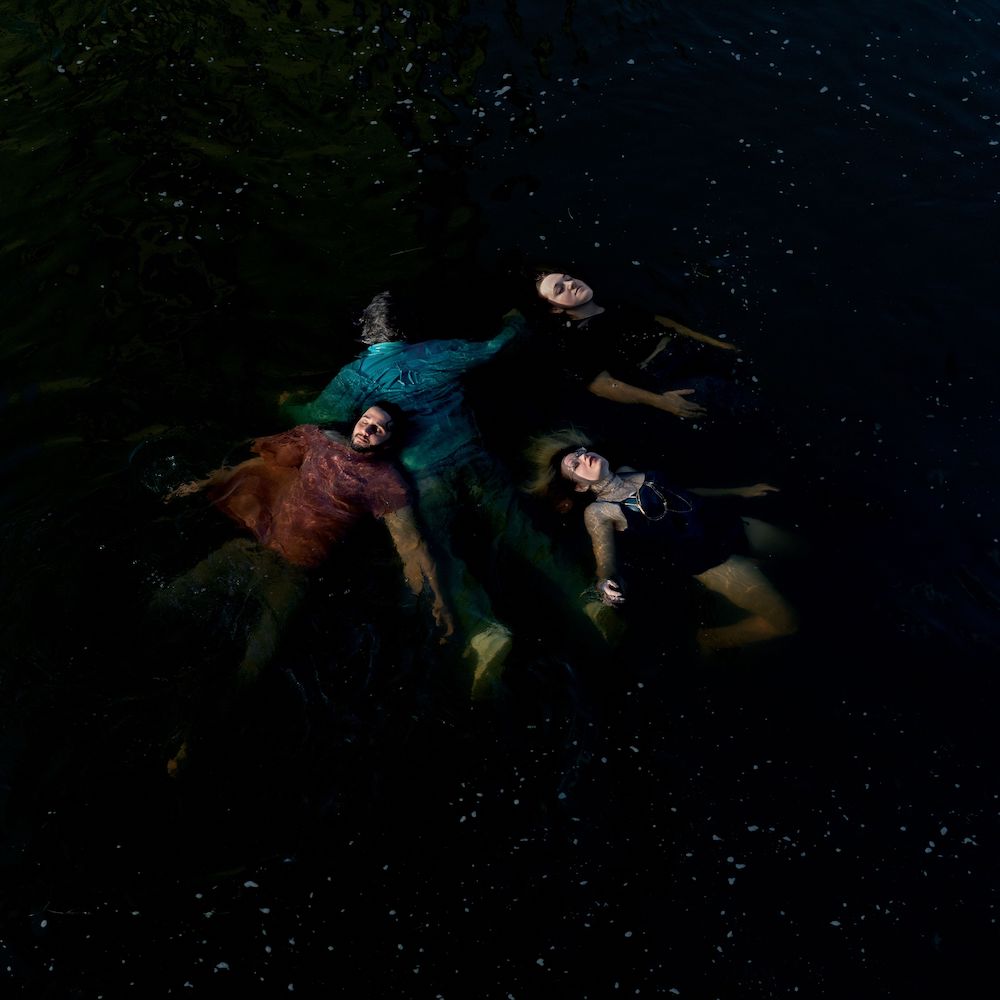 Back in June, we named Truth Club a Band To Watch when they shared "Blue Eternal," and the Raleigh band is now announcing the album that track serves as a lead single to. Truth Club's second LP is called Running From The Chase, and it'll be out in October. Today, they're sharing "Exit Cycle," which builds to a clamoring conclusion featuring guest vocals from Indigo De Souza.
"Like most of the other songs on Running From the Chase, 'Exit Cycle' had been kicking around in some form for a few years," Travis Harrington said in a statement. "When we went to record the album, we had only just begun to conceptualize the vocal round and harmonies at the end. Yvonne and I compiled what we had written, and it didn't feel complete. It needed another voice."
He continued:
Indigo has been a long time friend of mine, and I had always dreamed of getting to collaborate with her. Her voice has so much grace and power. I texted her and she happened to have just gotten back into town from a leg of shows and seemed happy to stop by the studio. I think she listened to the song maybe once, and then immediately got in front of the mic. It was a joy to watch her process. Suddenly, she landed on the arrangement you hear on the record, and Alex and I just froze, we looked at each other with the widest eyes like 'This is it' I think my jaw actually dropped.

This song will always be remarkable to me because, for the longest time, I didn't think it would ever find a home with Truth Club. It has the most ambitious vocal arrangement we've ever attempted, and through this arrangement, I was finally able to collaborate with one of my oldest friends and constant sources of inspiration. The emotional path of the song parallels the journey of writing it: It begins in the most private and insular place, and finally grows into a joyfully collective outpour.
Watch a video directed by Alex Montenegro below.
TRACKLIST:
01 "Suffer Debt"
02 "Uh Oh"
03 "Blue Eternal"
04 "77x"
05 "Clover"
06 "Exit Cycle"
07 "Siphon"
08 "Dancing Around My Tongue"
09 "Interlude"
10 "Running From The Chase"
11 "Break The Stones"
12 "Is This Working?"
TOUR DATES:
10/14 Asheville, NC @ Different Wrld
10/16 Nashville, TN @ DRKMTTR w/ Horse Jumper of Love
10/18 Chicago, IL @ Golden Dagger
10/19 Detroit, MI @ Lager House w/ Squirrel Flower
10/20 Cleveland, OH @ Beachland Tavern w/ Squirrel Flower
10/21 Toronto, ON @ Monarch Tavern w/ Squirrel Flower
10/22 Pittsburgh, PA @ Bottlerocket Social Hall w/ Squirrel Flower
10/24 Boston, MA @ Brighton Music Hall w/ Squirrel Flower
10/25 Kingston, NY @ Tubby's
10/26 New York, NY @ Bowery Ballroom w/ Squirrel Flower
10/27 Philadelphia, PA @ Ukie Club w/ Squirrel Flower
10/28 Washington, DC @ DC9 w/ Squirrel Flower
Running From The Chase is out 10/6 via Double Double Whammy.