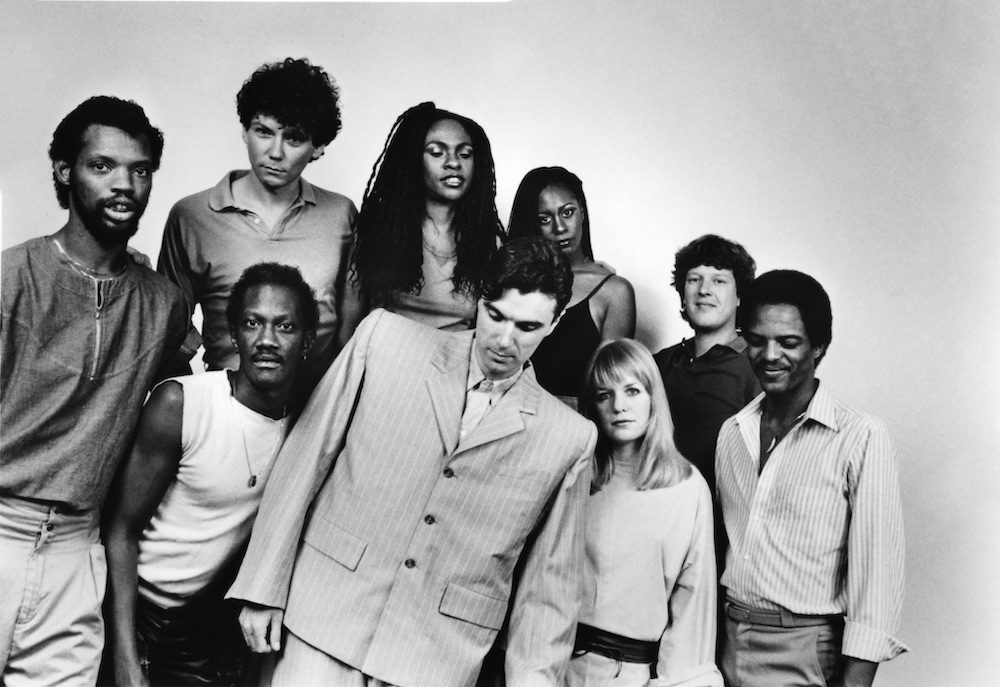 Talking Heads, one of the greatest rock bands in history, broke up in 1991. The band was barely active when leader David Byrne finally announced that it was ending; drummer Chris Frantz learned the news by reading a newspaper article. Since their breakup, David Byrne and his former Talking Heads bandmates have said angry things about one another, something that was still happening as recently as this year. Byrne took legal action to prevent his former bandmates from performing as the Heads. (That was their name. The Heads. They released a 1996 album under the title No Talking, Just Head.) Even with that bad blood, the band reunited when they were inducted into the Rock And Roll Hall Of Fame in 2002. Next month, they will reunite again.
Talking Heads are not reuniting to perform. Instead, all four classic-era members — David Byrne, Chris Frantz, Tina Weymouth, and Jerry Harrison — will get back together 9/11 at the Toronto International Film Festival for a Q&A about Stop Making Sense, their utterly amazing 1984 concert film. A24 recently acquired the rights to Stop Making Sense, which was directed by the late Jonathan Demme, and it's put together a 4K restoration of the film. That restoration will debut at TIFF, and it'll be livestreamed into different IMAX theaters around the world. After the movie, as part of the livestream, Spike Lee will host a Q&A with the band.
Talking Heads previously reunited in 1999 to promote the 15th-anniversary reissue of Stop Making Sense. They also played four songs at the Rock And Roll Hall Of Fame induction ceremony in 2002; it was their only live performance since 1984.
Spike Lee directed David Byrne in the great 2020 concert film David Byrne's American Utopia, which was clearly influenced by Stop Making Sense. It's cool that all four Talking Heads, however they may feel about one another, recognize that they accomplished something truly amazing with Stop Making Sense, and it'll be fascinating to see them share a stage once more.