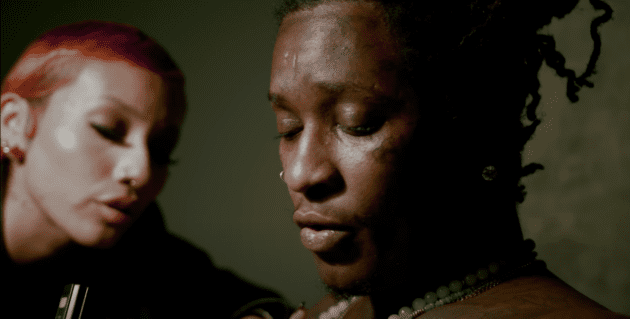 From the desk of Young Thug.
Young Thug keeps it 100 on his brand new single, "From A Man" which arrives alongside its music video.
In the clip, the YSL rapper professes his love ("Real love inside me, got me comin' home nightly
I fell in love with your thongs most likely / A real redbone tryna come wife me / No one night, more like nightly.") even during his incarceration ("I done turned to a felon, I done stacked me some cheddar / I done turned my profits up, now I gotta perform at Coachella."
"From A Man" arrives alongside his girlfriend Mariah The Scientist's new single, "From A Woman". It marks Young Thug's first music since his Business Is Business album released in June.