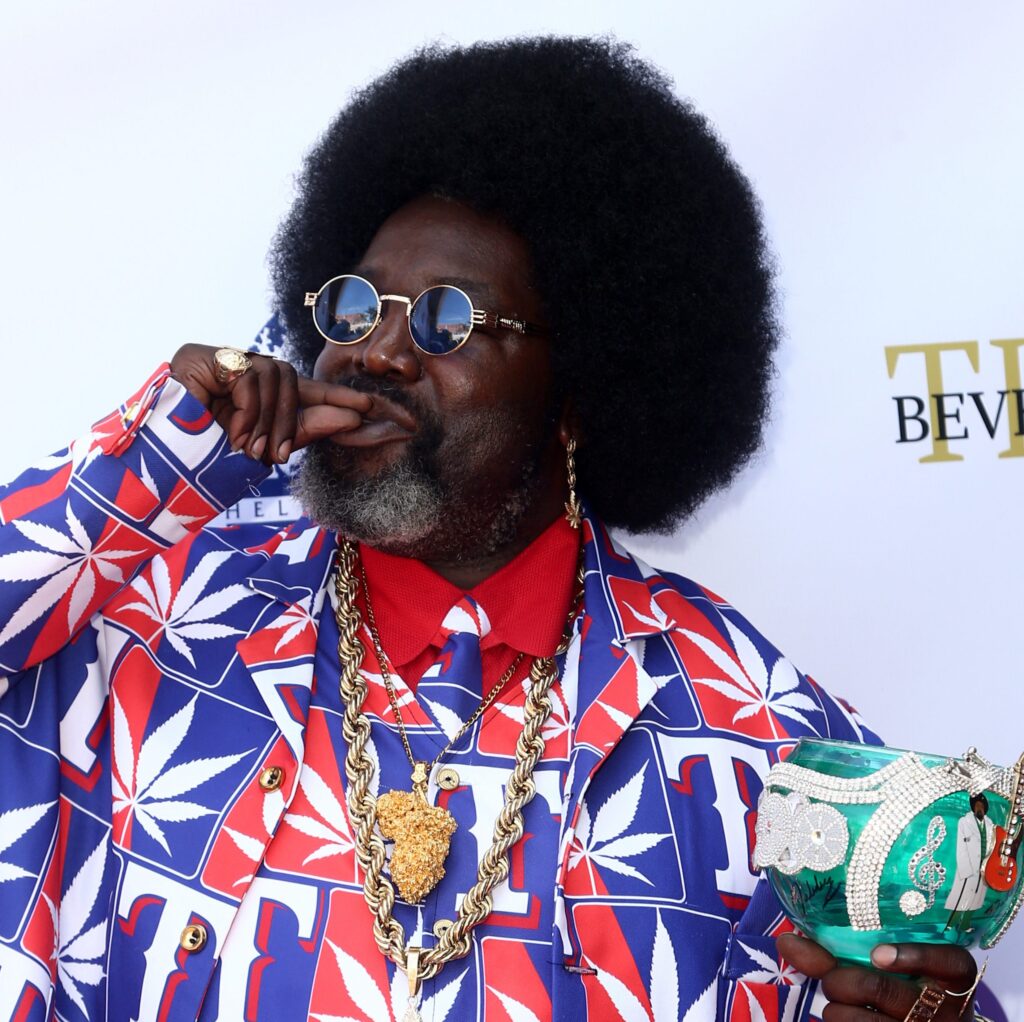 Last August, police raided the southern Ohio home of Afroman, the rapper born Joseph Foreman, known for his novelty hit "Because I Got High." Afroman's wife filmed the raid, which was also captured on his security cameras. He then used images from the raid on merchandise and in music videos. In March, some of the Adams Country sheriff's deputies and sergeants sued Afroman for using their images. Now that American Civil Liberties Union has come to Afroman's defense.
In the intro to an amicus brief filed Wednesday on Afroman's behalf, the ACLU writes, "The First Amendment protects the right of people to criticize government actors, including police officers, especially on matters of public concern." The brief itself continues:
This case is a classic entry into the SLAPP suit genre: a meritless effort to use a lawsuit to silence criticism. Plaintiffs are a group of law enforcement officers who executed what appears to have been a highly destructive and ultimately fruitless search of a popular musician's home. Now they find themselves at the receiving end of his mockery and outrage, expressed through a series of music videos about the search, as well as spinoff merchandise and social media commentary. They ask this Court not only to award them damages, but to order him to stop speaking about them. At the granular level, the Complaint is an attempt to shoehorn the facts into a series of torts meant for purposes other than Plaintiffs', and it fails simply because it does not provide allegations that could fulfill the requisite elements of any claim. Conceptually, their allegations run afoul of a much deeper principle: There is nothing the First Amendment protects more jealously than criticism of public officials on a matter of public concern.
Afroman told NPR he's considering making an album called Lemon Pound Cake Part 2 with a song about each officer to "see how good I could humiliate them."