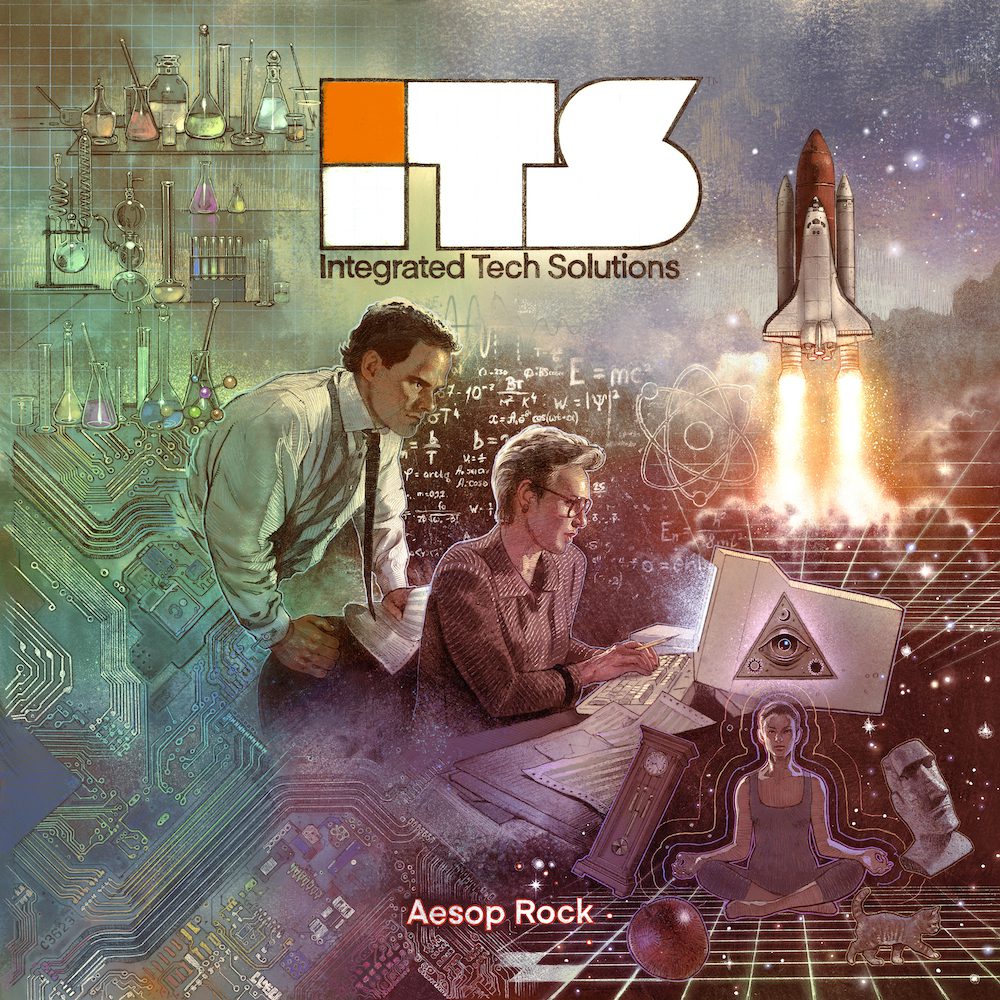 Next month, the great indie rap eccentric Aesop Rock will release his new album Integrated Tech Solutions. The LP is almost entirely self-produced, and its got contributions from folks like billy woods, Hanni El Khatib, Rob Sonic, Nikki Jean, and Lealani Teano, though the advance singles have all been entirely solo. We've already posted the early tracks "Mindful Solutionism" and "By The River," both of which are very good. Today, Aesop has shared another one.
On the first two singles from Integrated Tech Solutions, you could tell exactly what Aesop Rock was rapping about. That's not quite the case with the new song "Infinity Fill Goose Down." This one is more of a lyrical flight of fancy, with a bunch of barnyard references that may have been inspired by Animal Farm. Even when the references are obscure, it's fun to hear Aes get dense with it: "Why's this party feel like when I walked back into Selmer's Pets in precious tears, like 'why are all my tetra dead, yet again?'" Aesop Rock produced the funky, lumbering beat, and it's got DJ scratches from Forest Pond. Listen below.
Integrated Tech Solutions is out 11/10 on Rhymesayers.