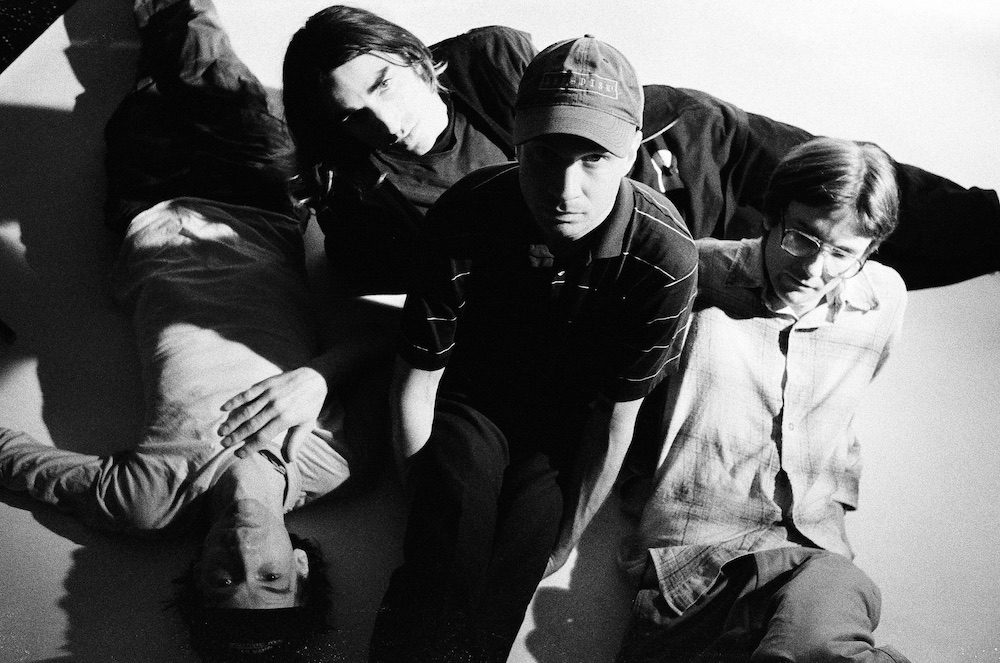 It's been four years since DIIV's most recent album Deceiver, and it looks like the band is gearing up for something new. Today, they shared the link to a mysterious website on their social media pages: soul-net.co.
Click through and enter and you'll find a long Geocities-looking page filled with memes and New Age platitudes and conspiracy nonsense. (A highlight: "Are you starting to think this is all the same. The military industrial complex picking and choosing what is cool where to go, what food to buy? THE BARBIE MOVIE? AND OPENHEIMMER [sic] AT THE SAME TIME? Are you a frog in boiling water?")
The website is also home to a nine-minute audio clip that includes a new song, bookended by some warbling on either side. The song is called "Soul Net" — not "Housejam," as previously rumored, like the title of the MP3 on the site. The band has been playing it live this month — they debuted at a show in San Antonio at the beginning of October, and has been on the setlist for DIIV's shows this month, which include opening dates for Depeche Mode.
Check out the website here. Below is video of "Soul Net" live and another new song.
https://t.co/ZfqfrZYHkt CLICK NOW!!! The struggle of choosing an outfit: 'I have nothing to wear!' every single day. 😅👚 Death ritual, soul cycle, retpi animal plot, these cosmic roller coaster cars! Click now

— soul-net.co (@DIIV) October 26, 2023