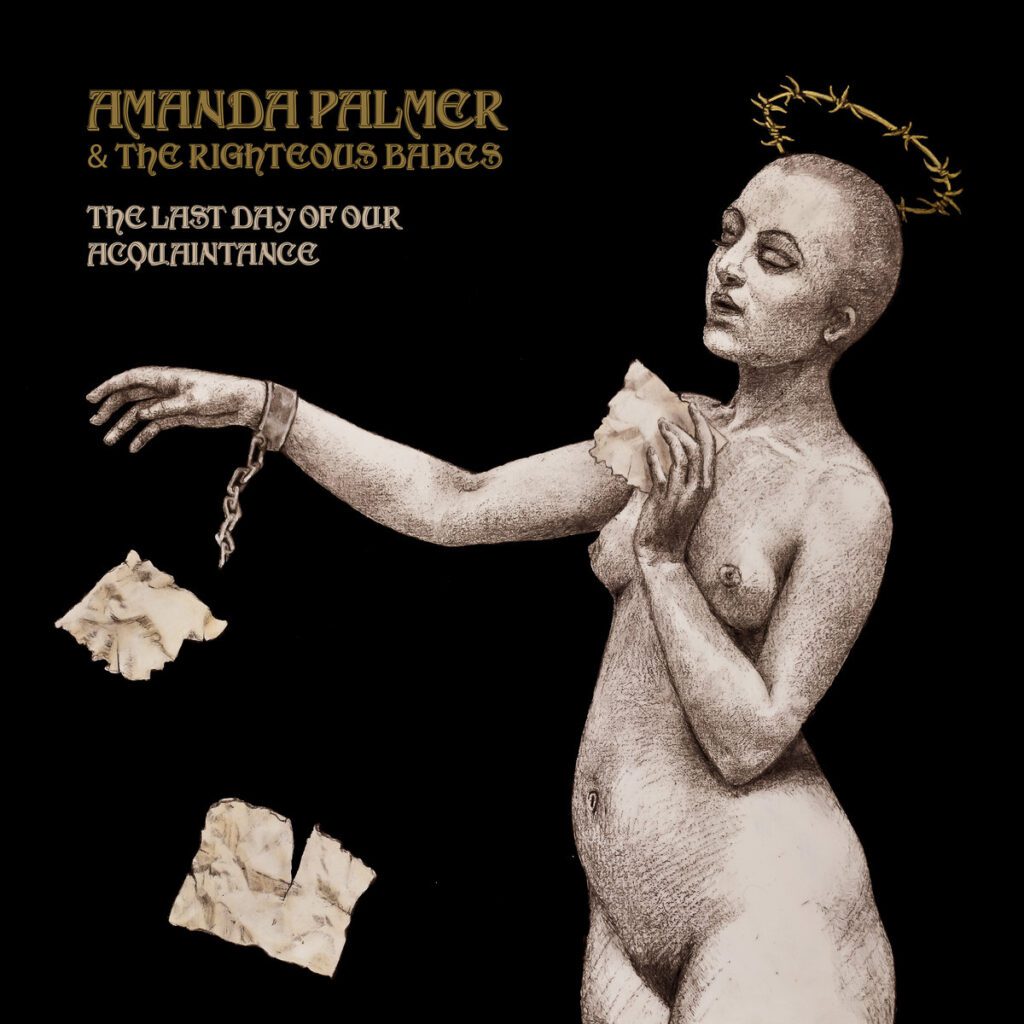 Last month, the great Sinéad O'Connor died at the way-too-young age of 56. I'm sure a lot of people have been binging O'Connor's music hard since her passing, and I am definitely one of those people. Since Sinéad's loss, the song that's been hitting me hardest is "The Last Day Of Our Acquaintance," a gut-twisting breakup ballad from her 1990 album I Do Not What What I Haven't Got. Sinéad wrote and sang deeper song than that, but the way she sings that song is just unbelievable. (This live performance? Jesus fucking Christ.) After Sinéad's death, a few brave artists have tried covering her songs — a seriously tall order. Now, the very brave Amanda Palmer has taken on "The Last Day Of Our Acquaintance" with some friends, making some big changes but honoring the power of the original.
For her version of "The Last Day Of Our Acquaintance," Amanda Palmer has teamed up with the Righteous Babes, a supergroup affiliated with Ani DiFranco's label. The members of the Righteous Babes — Gracie And Rachel, Holly Miranda, Jocelyn Mackenzie — have all done big things outside the context of their group. Palmer also got a string arrangement from Jherek Bischoff, the composer who's probably best-known for his work with David Byrne. (In the past, Palmer and Bischoff have worked together to honor fallen greats like David Bowie and Prince.)
Nobody could sing "The Last Day Of Our Acquaintance" like Sinéad O'Connor, and Amanda Palmer, to her great credit, doesn't try. Instead, Palmer, sounding raw and quavery, sings quietly over chamber-music strings as the Righteous Babes' voices rise up behind her. There's a cool twist on the classic moment on the original where the band comes crashing in behind Sinéad. Below, listen to Palmer and friends' cover and reacquaint yourself with the still-shattering original.
Amanda Palmer's version of "The Last Day Of Our Acquaintance" is out now at Bandcamp, and a portion of the proceeds will go to the Irish Women Survivors Support Network.