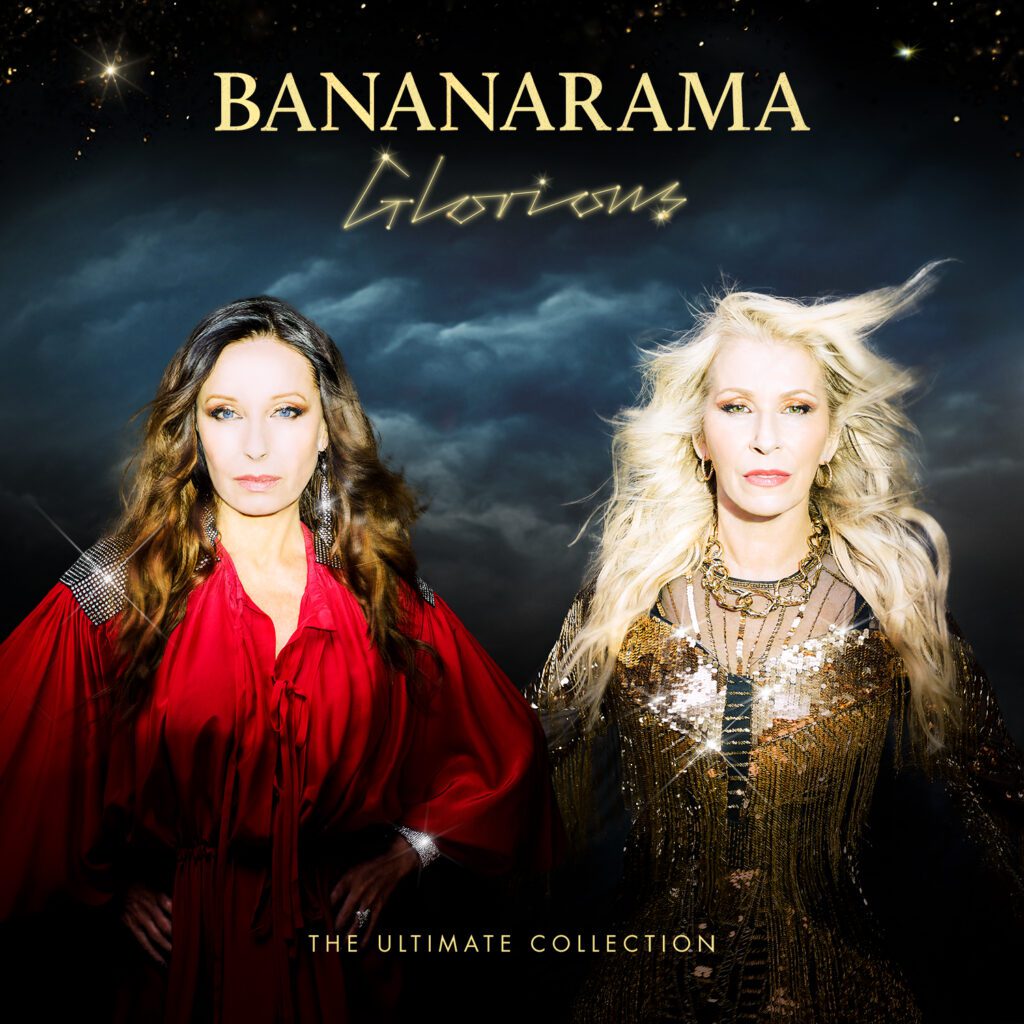 A couple of years back, we talked to the reunited Bananarama and later reviewed their 1986 chart-topper "Venus" in The Number Ones. You may also remember Lorde covered their other massive song, 1983's "Cruel Summer," last summer. Today, the pop act shares a new song, "Feel The Love," from the compilation Glorious – The Ultimate Collection.
"'Feel the Love' is about believing in yourself, focusing on what you want and not listening to negativity," Sara Dallin said in a statement. Keren Woodward added, "It was a process of making something soaring and uplifting. And we've gone to town with the harmonies, which we love."
Read what Dallin said about the album:
"We wanted this to be a unique collection, a celebration of all the twists and turns in our career. We compiled endless lists of songs, album tracks and hit singles and whittled it down to forty: our favorite tracks from the past four decades. Leafing through my early lyric books transported me back to that teenage girl writing poems and scribbles that would eventually be turned into songs. Each track … is a piece of the jigsaw and a connection to me. Together they create the bigger picture, the story of us as artists. It has been one almighty journey."
Woodward continued:
"At times we have maybe felt that we haven't received the credit, respect, and recognition we deserve, certainly sometimes purely down to the fact we were born female. I feel the collection of songs we have amassed over the last four decades hopefully speak for themselves, so I don't have to. Putting the music together for this project… made me realize how much we have achieved and how determined, tenacious, and hardworking we are."
Listen to "Feel The Love" below.
TRACKLIST:
CD1 / vinyl sides A-C
01 "Really Saying Something"
02 "Cruel Summer"
03 "Robert De Niro's Waiting"
04 "Venus"
05 "More Than Physical"
06 "A Trick of the Night"
07 "I Heard a Rumour"
08 "Love in the First Degree"
09 "Only Your Love"
10 "Preacher Man"
11 "I Could Be Persuaded"
12 "Movin' On" [Disco Chic]
13 "Last Thing on My Mind" [Electrified]
14 "Every Shade of Blue"
15 "Take Me to Your Heart"
16 "Prove Your Love"
17 "If"
18 "Crazy"
19 "Move in My Direction"
20 "Look on the Floor (Hypnotic Tango)"
CD2 / vinyl sides D-F
21 "Feel for You"
22 "Lovebite"
23 "Love Comes"
24 "Love Don't Live Here"
25 "Seventeen"
26 "Extraordinary"
27 "Baby It's Christmas"
28 "Now or Never"
29 "La La Love"
30 "Stuff Like That"
31 "Looking for Someone"
32 "I'm on Fire"
33 "It's Gonna Be Alright"
34 "Favourite"
35 "Masquerade"
36 "Forever Young"
37 "Running With The Night"
38 "Cruel Summer" (3am Mix)
39 "Feel The Love"
40 "Supernova"
CD3 Deluxe Edition / digital only
41 "Robert De Niro's Waiting" (The Reflex Revision)
42 "Do Not Disturb" (Krystal Klear New Wave Mix)
43 "Venus" (Boys Noize Rework)
44 "Only Your Love" (Initial Talk Remix)
45 "Tripping on Your Love" (Metropolis Mix)
46 "Now or Never" (Extended Version)
47 "Tonight" (Bright Light Bright Light Remix)
48 "Stuff Like That" (Extended Version)
49 "Velvet Lies" (Luke Million Remix)
50 "Masquerade" (Castle Elvira Mix)
Glorious – The Ultimate Collection is out 3/8.