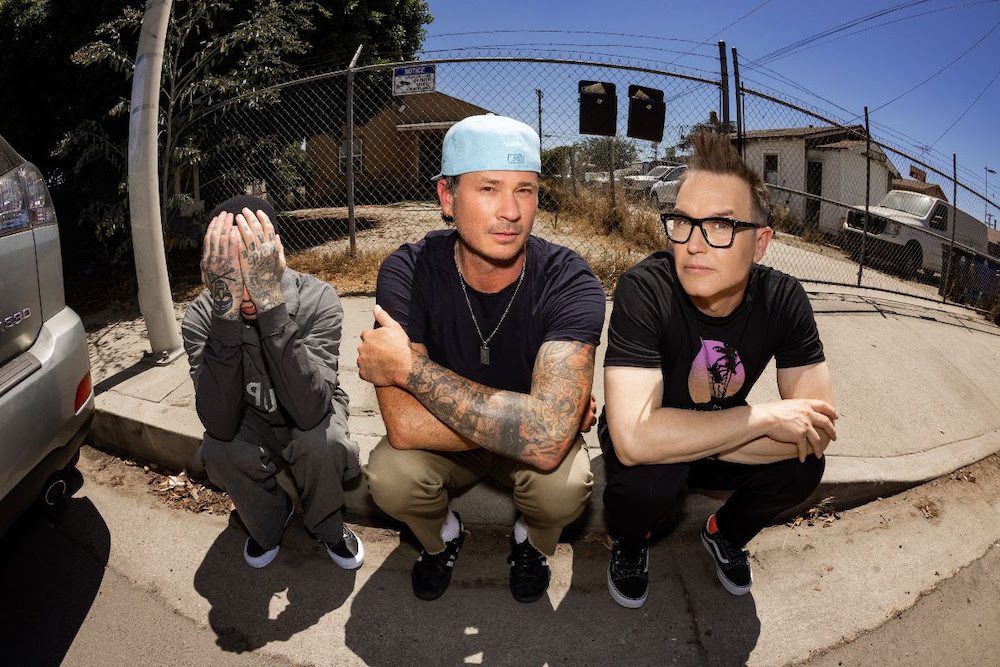 One week from today, Blink-182 will release One More Time…, their first album since reuniting with co-leader Tom DeLonge. In the lead-up to the release, Blink have dropped a bunch of singles: "Edging," the title track, "More Than You Know," "Dance With Me." Today, they've dropped one more single, as well as a new trailer for the LP.
Blink-182's new track "Fell In Love" is some real eternal-teenager shit. It's built on a dinky keyboard riff and a big surf beat, and it's got Tom DeLonge singing, in that strange and singular accent of his, about trying to get along with an ex while being overwhelmed by memories of when they were first together. It's Blink in sincere mode, and very catchy, in a way that may or may not get annoying. If it was still 2000, this thing would be all over the radio.
The new trailer for One More Time… is mostly built around a recent interview with Zane Lowe, and it has the members of the band talking about how they splintered apart and then came back together in the wake of Mark Hoppus' cancer diagnosis. Below, listen to "Fell In Love" and watch that trailer.
One More Time… is out 10/20 on Columbia.