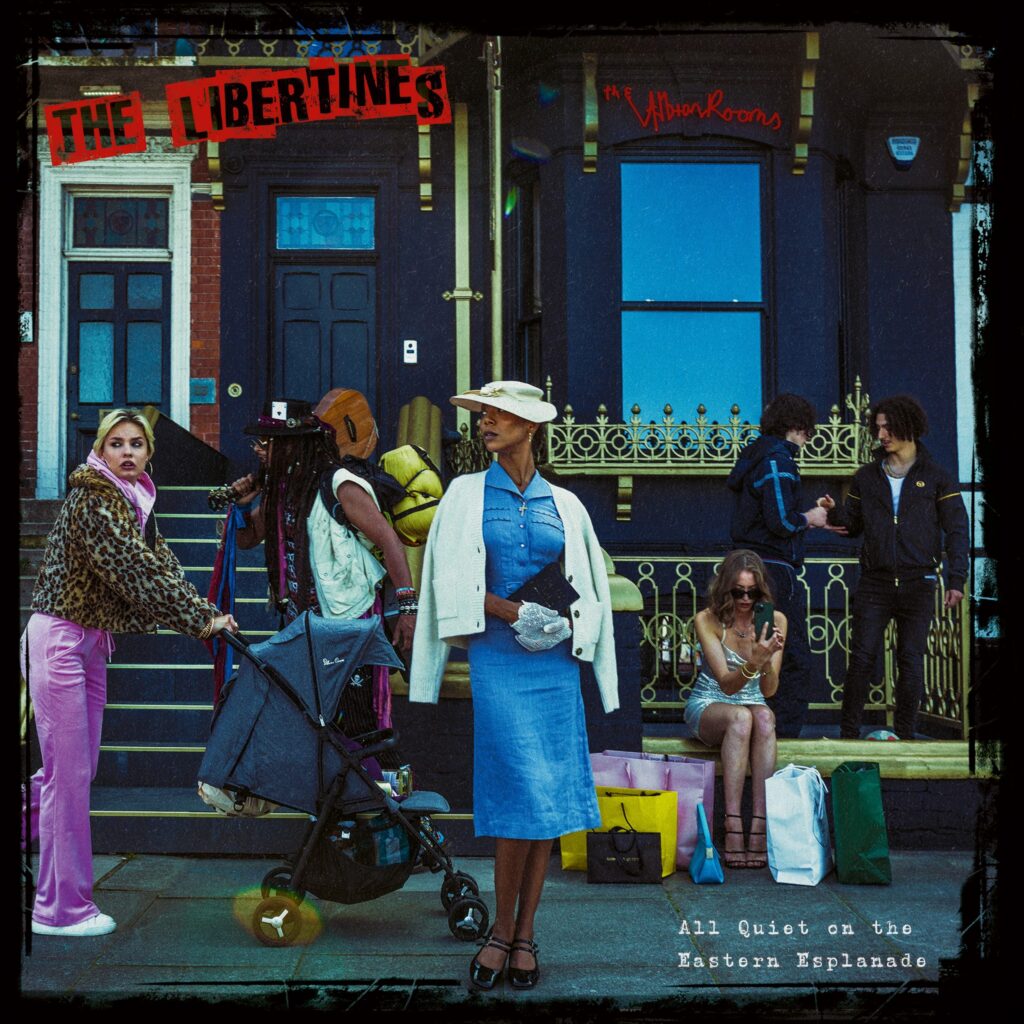 It's been a while since the Libertines, the famously chaotic UK rockers, have released anything. Back in 2015, the Libertines dropped their third LP Anthems For Doomed Youth, which itself was the band's first LP in 11 years. Still, give the Libertines credit for still being a functional band more than 20 years after Up The Bracket. And now, the Libertines have announced plans for their fourth album.
The new Libertines record is called All Quiet On The Eastern Esplanade, and it's coming out in March. The band recorded the LP with Placebo/Horrors producer Dimitri Tikovoï, and all four band members share songwriting credit on every track. The album's first single is called "Run, Run, Run," and it's not a Velvet Underground cover, even though the Libertines once played that VU song live with John Cale. Instead, this "Run, Run, Run" is a big, bleary, triumphant rocker with deliriously slurry vocals and a big stomp-clap glam-rock beat.
The band will perform a couple of shows at the 500-cap Lido in Margate in the UK on Dec. 9 and Dec. 10, and anyone who pre-orders the album will be offered the chance to buy tickets. Check out "Run, Run, Run" below.
TRACKLIST
01 "Run, Run, Run"
02 "Mustang"
03 "Have A Friend"
04 "Merry Old England"
05 "Man With The Melody"
06 "Oh Shit"
07 "Night Of The Hunter"
08 "Baron's Claw"
09 "Shiver"
10 "Be Young"
11 "Songs They Never Play On The Radio"
All Quiet On The Eastern Esplanade is out 3/8 on Casablanca/Republic.