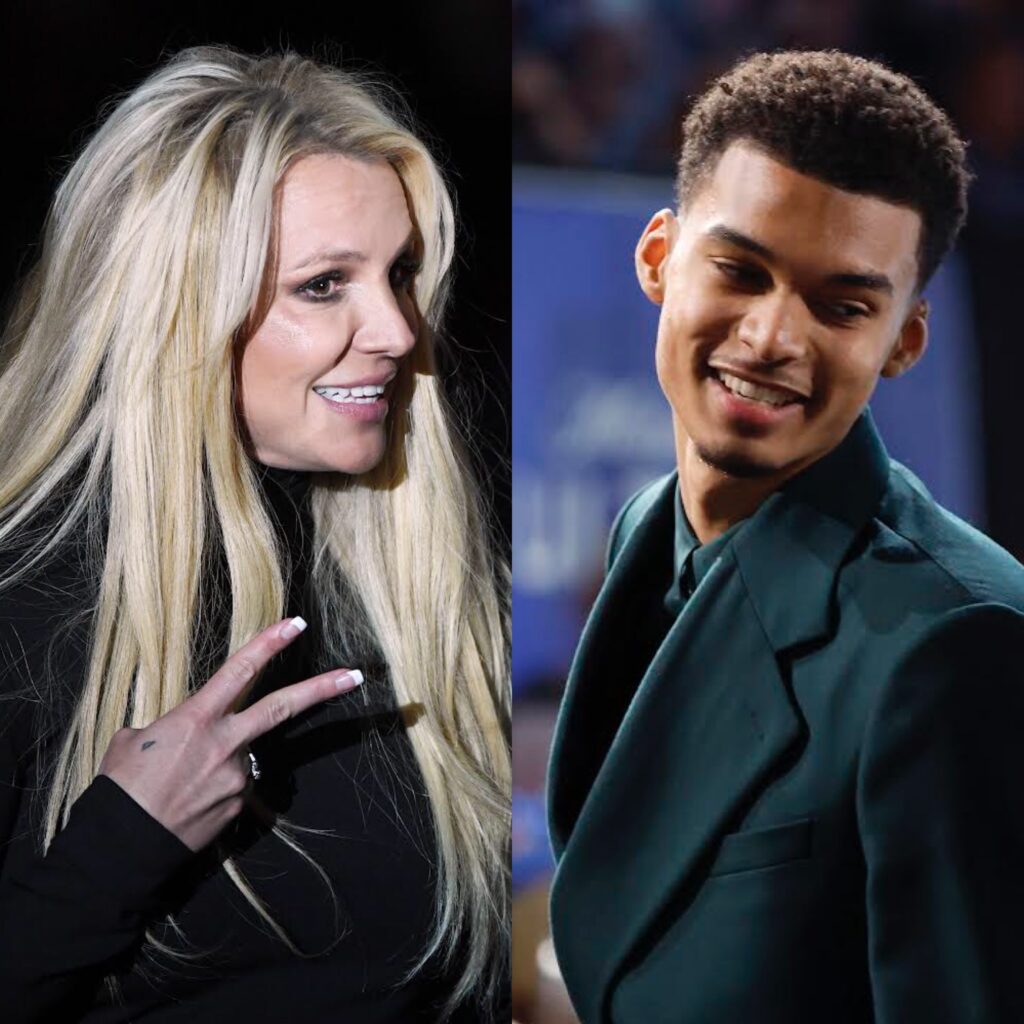 Britney Spears just wanted a picture with Victor. The pop star was in Las Vegas with husband Sam Asghari and two others at Catch restaurant in the ARIA Hotel on Wednesday when she spotted Victor Wembanyama, the young French basketball prospect billed as the next NBA superstar. According to TMZ, Spears approached Wembanyama and tapped him on his back, at which point his security guard backhanded her in the face, knocking her to the ground and the glasses off her face.
Reportedly the guard was the Director of Team Security for the San Antonio Spurs, the team that took Wembanyama first overall at last month's NBA draft. He went over to Spears' table and apologized to the tune of "You understand how it is when you're being swarmed by fans." Spears supposedly accepted the apology, but her team filed a police report alleging battery.
In a video interview with TMZ, an eyewitness describes the slap and its aftermath. He says Spears approached Wembanyama's entourage saying "excuse me" in a British accent and that after being struck, she furiously exclaimed, "This is America!" still in a British accent.
UPDATE: Wembanyama spoke about the incident, saying Spears grabbed him from behind though he didn't find out it was her until a few hours later: