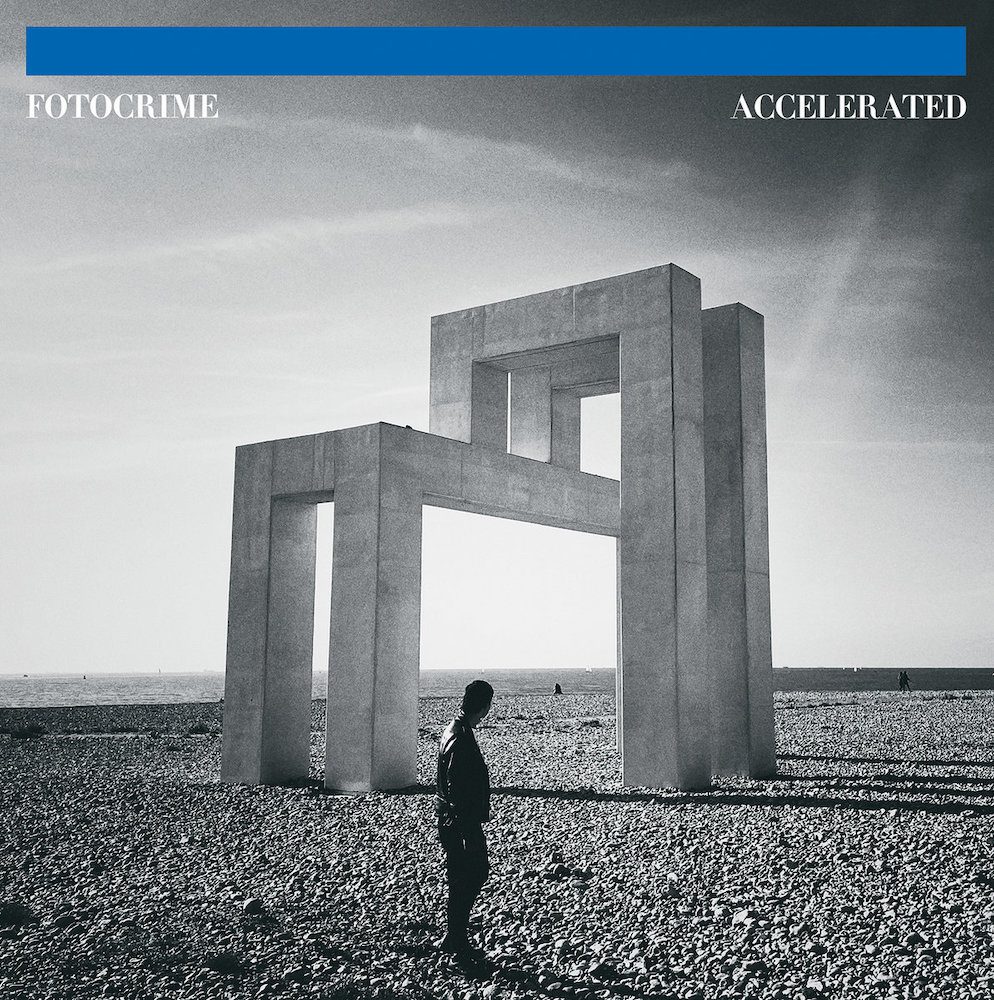 Fotocrime are releasing a new album, Accelerated, in September. So far, they've shared "Turn Away" and the title track, and today they're back with another single, "I Still Need You here." "While we've explored a variety of different sounds, 'I Still Need You Here' is our first full dive into what I suppose music journos used to call 'sophisti-pop,'" the band leader Ryan Patterson shared in a statement via Brooklyn Vegan. "It nods toward the soft edges of art rock and British soul I'd listen to on the radio in grade school." He continued:
This song gave us an opportunity to create our most stripped-down track yet; it's exciting and a bit nerve-wracking to shed our protective jagged layers and let it all hang out here. I lay down a saxophone solo, Will plays piano and bass, and Nick rings out a pulsing tremolo guitar line. "I Still Need You Here" may be my most exposed vocal delivery ever.

It's a song about breaking up over morning coffee then boarding a train to who-knows-where. Yet, in the end, despite our faults and endless returns to our basic nature, we still desperately need and come back to the people we love the most.

I imagined this song playing in some non-existent sequence in Truffaut's Love On The Run, so we tried to create some of that feeling in the video. Train stations and broken-hearted souls staring out the windows.
The track was produced by J. Robbins. Check it out below.
Accelerated is out 9/8 on Artoffact Records.