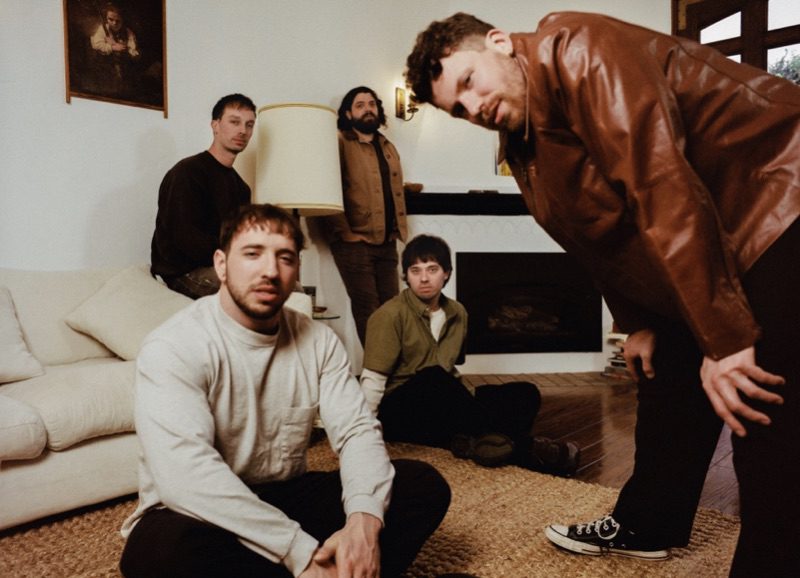 Next month, the fired-up Midwestern alt-rockers Citizen will follow up their 2021 album Life In Your Glass World with their new LP Calling The Dogs. We've already posted the early tracks "If You're Lonely" and "Hyper Trophy," and now they've also dropped the jittery new song "When I Let You Down."
"When I Let You Down" is a fast, giddy piece of jangle-pop, and it shows plenty of evidence that the Citizen guys got their start in hardcore. In its euphoric pummel, the song reminds me a lot of Angel Du$t. That's not exactly a stretch, since Citizen leader Mat Kerekes guested on Angel Du$t's "Very Aggressive" a few months ago. Lyrically, "When I Let You Down" is all about Kerekes' past friendships and how he hates disappointing the people who were once his life even as he moves on. Here's what he says about it:
When you talk to an old friend and they can only say, "remember when," it makes me really sad. It's a very subtle way of showing the friendship has died. Some people are a bit lost in life, and this song is to encourage them to move on from the past and make new memories.
Director Bear Hanrahan "When I Let You Down" video mostly consists of footage of Citizen on tour. Check it out below.
Calling The Dogs is out 10/6 on Run For Cover.