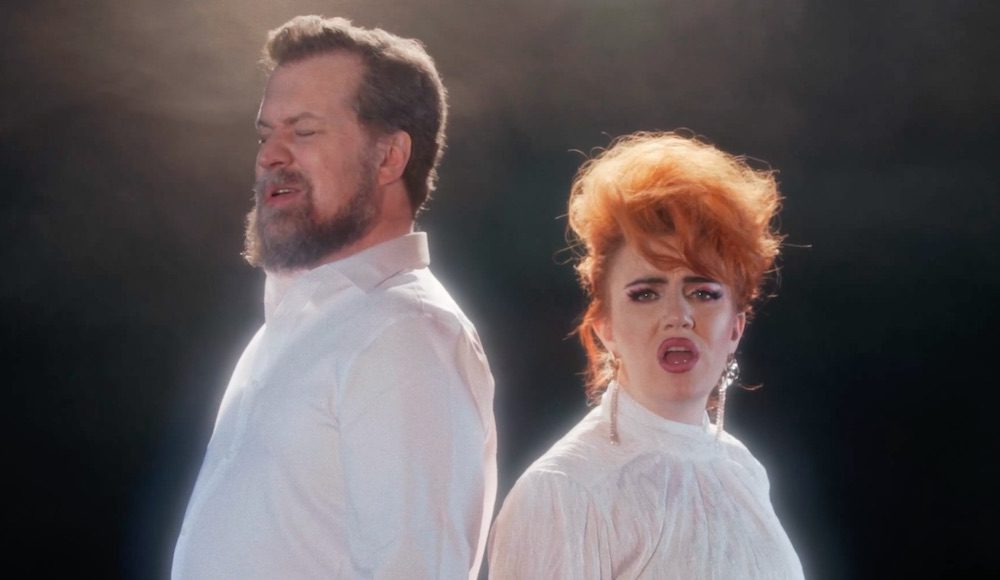 For a while now, the Stereogum commenting community has been talking up the Irish singer Ciara Mary-Alice Thompson, who records as CMAT. You guys are right! She's good! This fall, CMAT will release Crazymad, For Me, the sophomore LP that she recorded with Bonny Light Horseman's Josh Kaufman. We've already posted the early singles "Whatever's Inconvenient" and "Have Fun!," and now CMAT has hit us with another one.
"Where Are Your Kids Tonight?," the new CMAT single, is a duet with John Grant, the former Czars singer whose solo work doesn't fit into any easy categories. (Grant just released his cover of Nick Drake's "Day Is Done" last month.) "Where Are Your Kids Tonight?" sounds like what happens when a team of musicians from the indie-folk side of the spectrum all work hard to make a triumphant, desperate disco rager. Grant and CMAT sing most of the song together, and Grant's voice works as a kind of counterbalance to CMAT, who really sings that shit. In the video, CMAT and Grant look gauzy and glamorous together. Check it out below.
Crazymad, For Me is out 10/13 on AWAL.