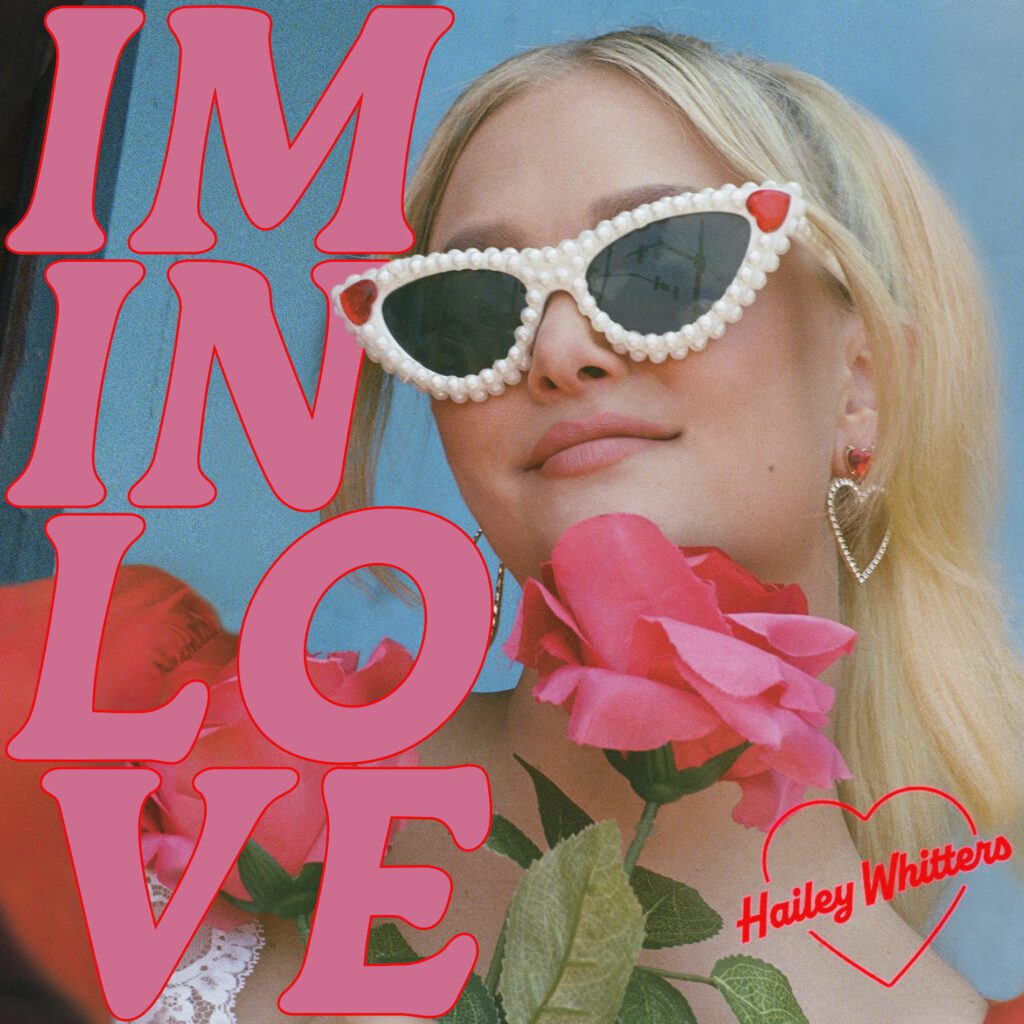 Now here's an eminently charming pop-country song. "I'm In Love" is the title track from Hailey Whitters' new EP. It's an expertly constructed bit of music. The rhythm combines with Whitters' fast-paced vocal cadence to create a sense of giddy propulsion. Every little corner of the arrangement shines, from the lovely chiming mandolin that ushers the song in to the bits of accordion that function like glue to the pedal steel that descends upon the music like falling stars. The verses are a quick procession of one-liners that vividly set a scene, and the chorus has an instantly memorable line about being "two bottles into a bottle of wine."
Whitters likes "I'm In Love" as much as I do, as you can see:
I knew the minute I heard this song I had to record it. I didn't write it (Nicolle Galyon, Lee Miller, & Cameron Bedell did), but I wish I had. I love – pun intended – the quirky language and spirit. Every time I sing it I'm smiling like a big ol sap because it just makes me so happy and puts me in a good mood.
Yeah, this song rules, and you should listen to it.
TRACKLIST:
01 "Tie'r Down"
02 "Countryside Chick"
03 "I'm In Love"
04 "Mellencamp"
05 "Bad Love"
06 "Everything She Ain't"
I'm In Love is out 7/28 via Pigasus/Songs & Daughters/Big Loud.