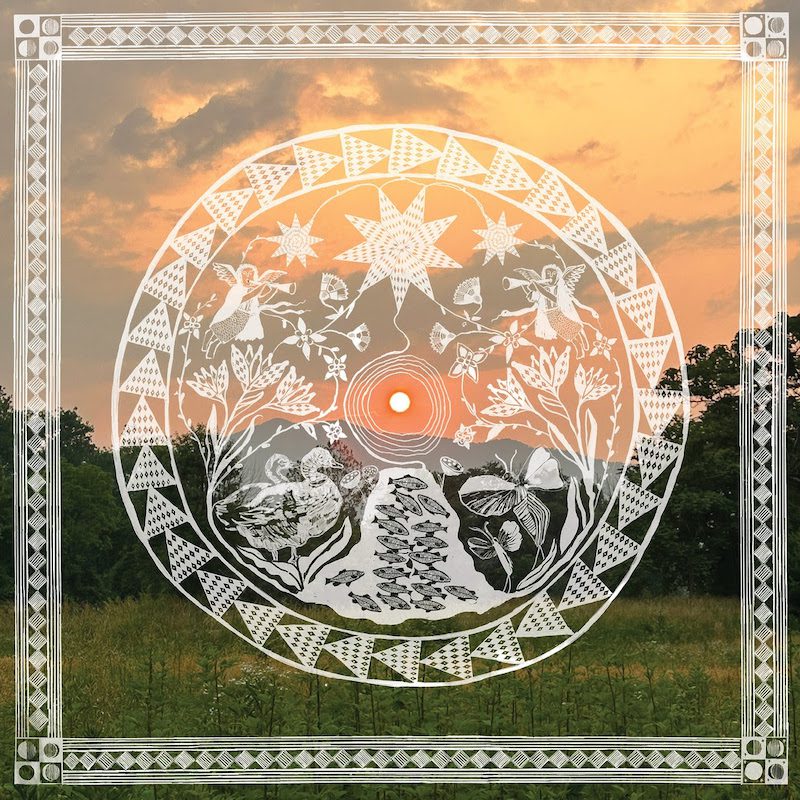 The guitarist Daniel Bachman has announced a new album, When The Roses Come Again — his follow-up to Almanac Behind will come out almost exactly a year since his last one. He self-recorded When The Roses Come Again in a cabin near Shenandoah National Park, as he worked as a carpenter's assistant and used his woodworking abilities to modify instruments of his own. Today, he's sharing "Summer's Fingers Sweetly Linger (Everywhere On Every Side)" from it.
"Like much of the record, this track features a cut and paste music making style that I've really come to enjoy lately," he said in a statement. "The banjo melody that is woven over top of the fiddle and drum machine drone was assembled using hundreds of individual pieces of fretless banjo improvisations, where I cut each note, or series of notes out, and then rearranged, augmented, etc. until I found a new piece that I liked."
He continued:
The banjo is a cheap aluminum pot "Hondo" banjo that I got off ebay and then pulled all the frets from, giving it that fluid feel that floats right on top of the rhythm track. The songs title, "Summer's Fingers Sweetly Linger (Everywhere On Everyside)", like all the tracks on the record, comes from a traditional tune titled "When the Roses Come again", which was played by the Carter Family and many more. While this record doesn't sound much like traditional music from the early part of the 20 century, I used all stringband instruments to assemble it, even if they were heavily processed at times, and I personally think of When The Roses Come Again as my attempt at making a stringband record, playing the cycles of the seasons, their birth, death, and rebirth, from sunrise to sunset each day, and through every year here on Earth.
Listen below.
TRACKLIST:
01 "Neath The Shadow, Down The Meadow"
02 "Leaves Lying On Each Side"
03 "By The River, Flowers Shiver (Fading Dying In Their Pride)"
04 "Someone Straying, Long Delaying"
05 "Sad The Parting Down The Lane"
06 "I Must Leave You Someone's Saying"
07 "Til The Roses Come Again"
08 "As I Wander, I Will Ponder (On A Happy By And By)"
09 "On A Summer Over Yonder (With Joy To You And I)"
10 "Sunshine Over Clover Blossom On The Meadow Wide"
11 "Summer's Fingers Sweetly Linger (Everyone On Every Side)"
12 "Someone's Roaming In The Gloaming"
13 "Happy Hearts That Feel No Pain"
14 "All Their Sadness Turned To Gladness"
15 "Now The Roses Come Again"
When The Roses Come Again is out 11/17 via Three Lobed Recordings.