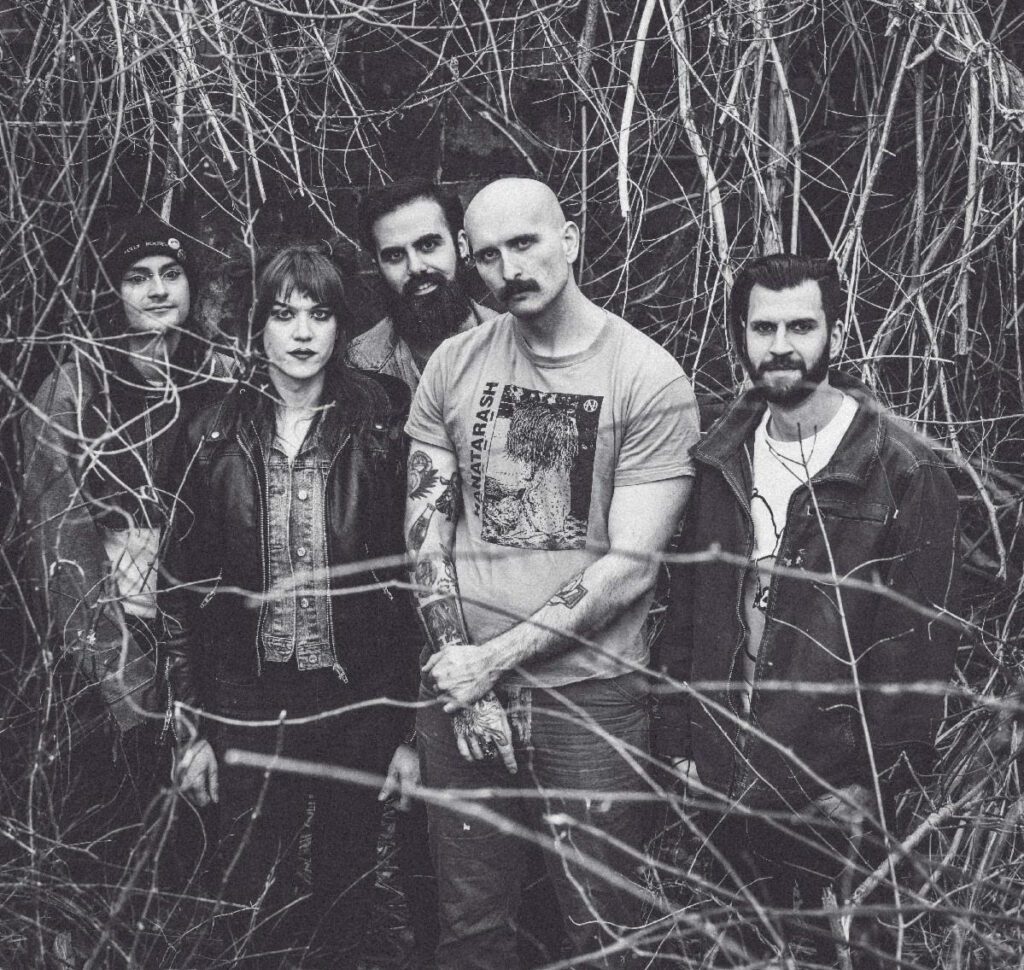 The Rhode Island screamo crew Dreamwell are ramping up to new album In My Saddest Dreams, I Am Beside You. They shared "Obelisk Of Hands" in July, followed today by the blistering "Blighttown Type Beat." It's a hard, fast, ugly song about some of humanity's darker tendencies.
Vocalist KZ Staska elaborates:
The song tells the story of a character happening upon an abandoned home whose former inhabitants intentionally flooded it and died in the basement, and his horror as he hears voices coaxing him to do the same. It is an allegory for feeling so empty that you latch onto people and relationships you know are destructive and harmful simply because they are available to you. The music video reflects this by interrupting old home videos of a wedding with gruesome footage of things like dental and ocular surgery.
That video, directed by William J. Hall, is viewable below.
In My Saddest Dreams, I Am Beside You is out 10/20 on Prosthetic.