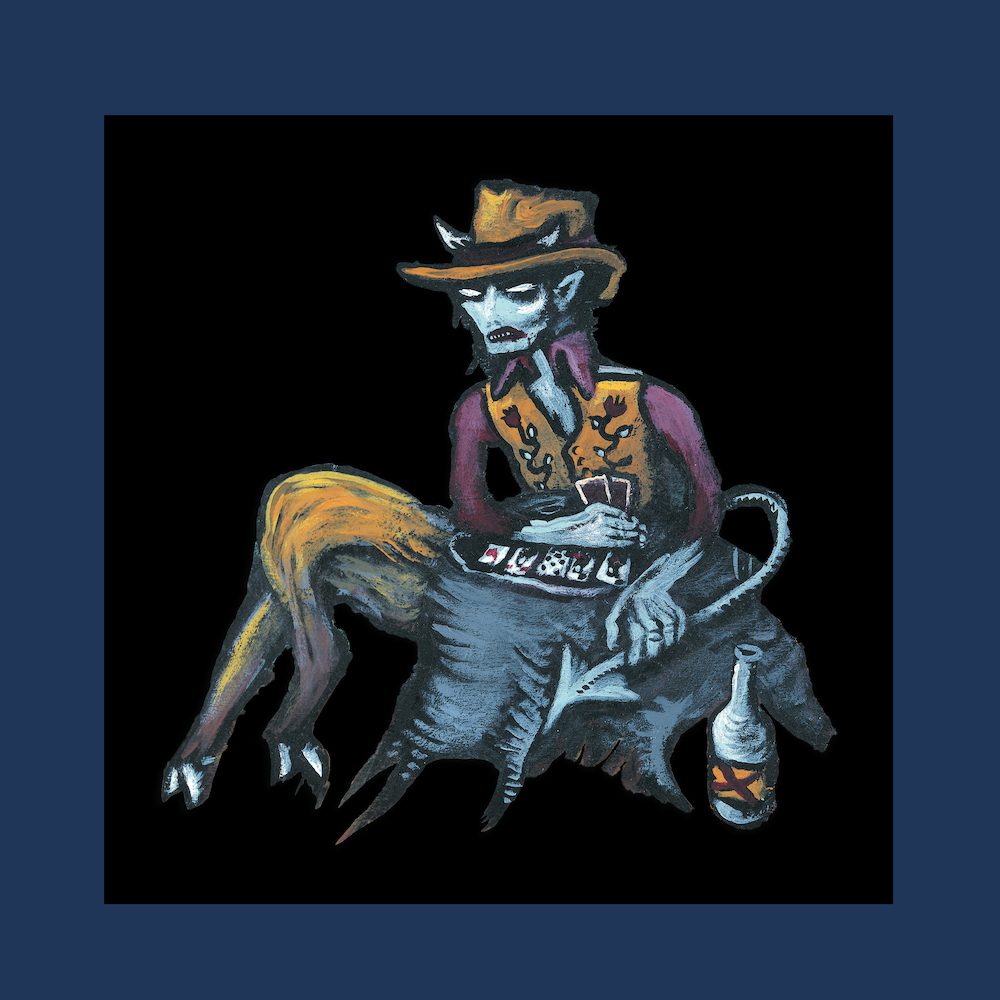 Drive-By Truckers are announcing the reissue of their 2004 classic The Dirty South. Arriving June 16, the reissue — now titled The Complete Dirty South — has been re-sequenced and expanded to 17 songs, including three bonus songs, four remixed, and two with newly updated vocals. Also included is a 32-page book featuring original and new liner notes written by the Drive-By Truckers' Patterson Hood, track-by-track descriptions written by Hood, Mike Cooley, and Jason Isbell, never-before-seen photos, and updated artwork by the late Wes Freed. was also remastered by Greg Calbi.
Today, Drive-By Truckers are sharing a remixed and remastered version of "Puttin' People On The Moon," which features new vocals. Here's what Hood has to say about it:
I wrote "Puttin' People on the Moon" in the passenger seat of our van driving through western Tennessee and northern Georgia in late 2003. At the time I was angry about the recently started war in Iraq and the polarization President Bush and his cronies were unleashing on our country, but also drawing a parallel to the policies of President Reagan, who at the time many still viewed as a grandfatherly presence despite his enacting so many policies that had major negative ramifications on our future, a future we're still living through now. The song was probably the best political song I had ever written at that time and unfortunately is more timely today than it was in 2003.
Hood adds:
We recorded it in Muscle Shoals (in one take) in January 2004, but by the time the record came out, I had already begun to regret the vocal take, which attempted some things I hadn't yet really learned how to do at that time. As the years have passed, it is one of two on that album that has always really bothered me when I hear it played, while live it has morphed into a truly powerful song for me to sing. When we were given the opportunity to do a "Directors Cut" version of what many consider to be our masterpiece, I wanted to take another stab at that vocal and nailed what I believe to be a definitive version of it in one take. One that truly captures the inherent anger and despair of the song as written and played by the band. The scream at the end might be the most primal recording of my voice anywhere in our catalog and I'm very proud to have this version out there after all these years. The Complete Dirty South might indeed be DBT's masterpiece.
Listen below:
TRACKLIST:
01 "Where The Devil Don't Stay"
02 "Tornadoes"
03 "The Day John Henry Died"
04 "Puttin' People On The Moon" (remixed & featuring new vocals)
05 "Goode's Field Road" (remixed)
06 "Carl Perkins' Cadillac"
07 "TVA"
08 "The Sands Of Iwo Jima" (remixed & featuring new vocals)
09 "Danko/Manuel"
10 "The Boys From Alabama"
11 "The Buford Stick"
12 "Never Gonna Change"
13 "Cottonseed"
14 "The Great Car Dealer War" (remixed)
15 "Daddy's Cup"
16 "Lookout Mountain"
17 "Goddamn Lonely Love"
The Complete Dirty South is out 6/16 via New West Records. Pre-order it here.