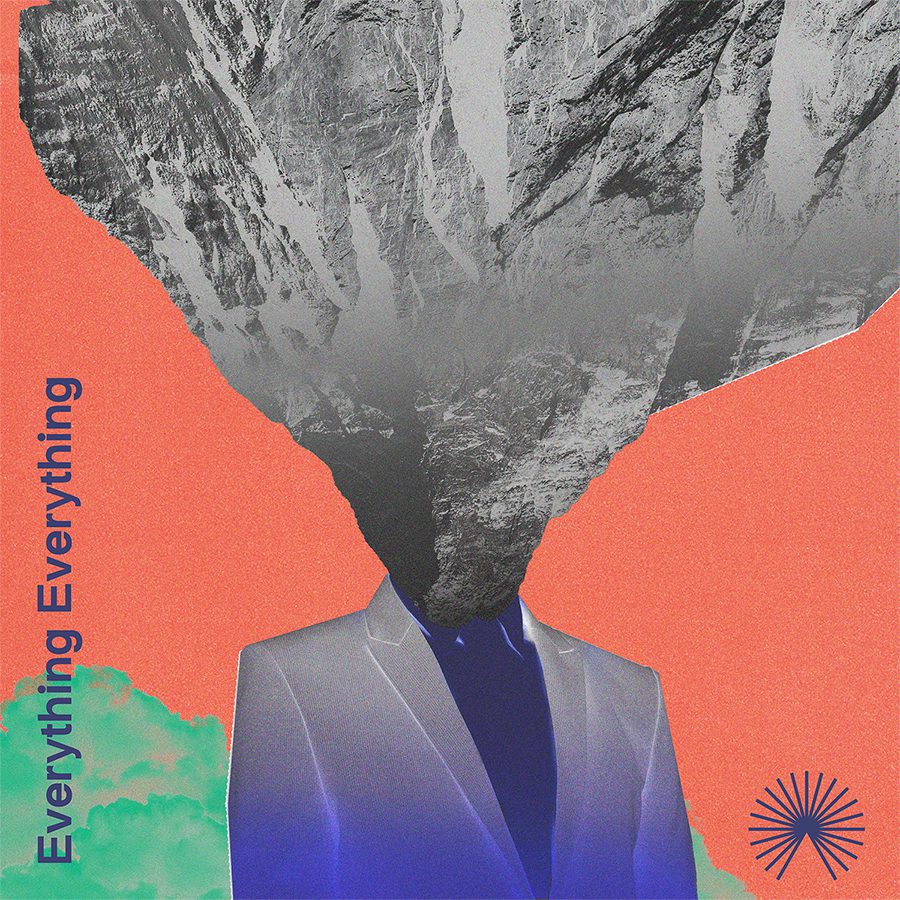 Last year, UK band Everything Everything shared their sixth album Raw Data Feel. They reissued their debut album Man Alive in August, giving it the deluxe treatment. And today, they've announced a new record titled Mountainhead and shared the single "Cold Reactor" with a video.
"'Cold Reactor' is about striving for an advanced future and exponential growth at the cost of our own personal worlds and mental wellbeing," frontman Jonathan Higgs said in a statement. "Lives lived through screens and isolation, leading to disconnected and emotionless reactions in the form of symbols."
The LP is produced by the guitarist Alex Robertshaw and production partner Tom Fuller. Read what Higgs said about it:
In another world, society has built an immense mountain. To make the mountain bigger, they must make the hole they live in deeper and deeper. All of society is built around the creation of the mountain, and a mountain religion dominates all thought. At the top of the mountain is rumored to be a huge mirror that reflects endlessly recurring images of the self, and at the bottom of the pit is a giant golden snake that is the primal fear of all believers. A 'Mountainhead' is one who believes the mountain must grow no matter the cost, and no matter how terrible it is to dwell in the great pit. The taller the mountain, the deeper the hole.
Watch the video for "Cold Reactor" below.
TRACKLIST:
01 "Wild Guess"
02 "End Of The Contender"
03 "Cold Reactor"
04 "Buddy, Come Over"
05 "R U Happy?"
06 "The Mad Stone"
07 "TV Dog"
08 "Canary"
09 "Don't Ask Me To Beg"
10 "Enter the Mirror"
11 "Your Money, My Summer"
12 "Dagger's Edge"
13 "City Song"
14 "The Witness"
TOUR DATES:
03/26 – Glasgow UK @ SWG3 Galvanizers
03/27 – Leeds UK @ Stylus
03/29 – Manchester UK @ New Century Hall
03/31 – Bexhill UK @ De LA Warr Pavillion
04/02 – Cambridge UK @ Cambridge Junction
04/04 – Nottingham UK @ Rock City
04/05 – London UK @ Troxy
04/06 – Bristol UK @ The Marble Factory
Mountainhead is out 3/1 via BMG.