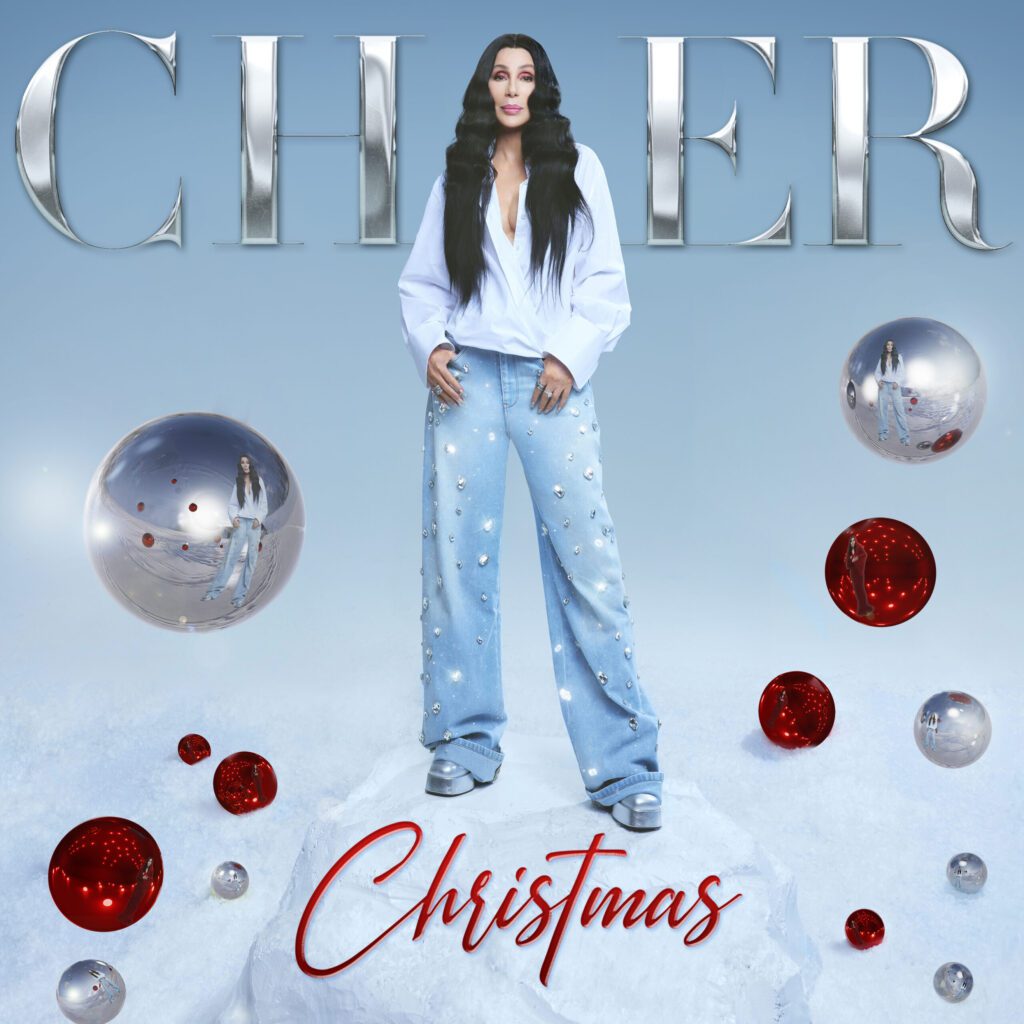 Today is Halloween, which means only one thing: It's time for Stereogum to once more confront the terrifying spectacle of holiday music already being out, in some cases for several weeks. If you think it's terrifying to listen to Christmas music during an October month that's actually been rather sweltering at times, imagine how the artists feel recording them during actual summer! But just trust the music industry that it has to be this way. As the director of Craft Recordings (of A Charlie Brown Christmas fame) told The Daily Beast: "We want to make sure that if somebody is going on [Apple TV+] and watching A Charlie Brown Christmas in September because they want to start feeling in the Christmas spirit, that we have an album available for them to go buy."
If you're that person, then we assure you that you are valid, although we're a little surprised you're here because clearly you don't need us to round up the year's Christmas for you. For everybody else, experience the terrifying highlights below of the season that is definitely upon us right now.
Terrifyingly Nonexistent In Any Of The Multiple Decades Prior, Like Seriously How Did This Not Previously Exist: Cher, Christmas (Out Now)
Singer, actress, and veritable institution Cher has released a Christmas album in 2023, 60-plus years after her debut with Sonny & Cher. It is not, however, her first Christmas music. Sonny & Cher did several Christmas variety shows in the '70s (unsurprisingly, they're now on YouTube), and Cher did a solo special in 1995 for ITV (astonishingly, it's not). And in 1999, she guested on a cover of Darlene Love's "Christmas (Baby, Please Come Home)" from comedian Rosie O'Donnell's extremely '90s artifact A Rosie Christmas. But according to Cher, she "had no intention" of taking the natural next cash-out step until this year. Here, Cher revisits Love's song, this time with Love herself, and duets with Stevie Wonder and Cyndi Lauper. And to appeal to a multigenerational fanbase, she recorded a couple tracks by "Dark Horse" songwriter Sarah Hudson: the thumping disco single "DJ Play A Christmas Song" and the certainly-not-shelved-for-years track "Drop Top Sleigh Ride," featuring a Tyga verse.
Incidentally, while researching this blurb, I found an anecdote from podcaster Danny Pellegrino's book The Jolliest Bunch in which he claimed (albeit out of panic) that "Just Like Jesse James" is a Christmas song. Discuss.
Honorable mention: Brandy, Christmas With Brandy (Nov. 10): Also her first Christmas album. Somehow!
Terrifyingly Inevitable: Pentatonix's The Greatest Christmas Hits (Out Now)
The a cappella group who single-handedly turned "Hallelujah" into something people claim is a Christmas song, and whose many holiday albums have earned more than most artists will make in their entire careers, continues to do what they do. (The group has actually tried to distance themselves recently from the holiday music that has engulfed the rest of their career, but sales are sales.) This year's album, has eight new songs, a bunch of guests including Kelly Clarkson, Jennifer Hudson, and Meghan Trainor, and a posthumous Elvis interpolation that the group assures everyone "elevate[s] not just what we do, but what he does with his vocal." And if you happen to be in Los Angeles this week, you too can experience this record in the group's "immersive listening rooms," shopping for home furniture via QR code while lounging in "[a recreation of] the warm and cozy fireplace setting" from the group's Yule log-background YouTube videos. What level of simulacrum is this?
Honorable Mention: Ally Brooke, Under The Tree (Nov. 3): Not quite as much of a juggernaut as Pentatonix, but the former Fifth Harmony vocalist has been around long enough to have released her first solo Christmas track – a "Last Christmas" cover – in 2018. If you count Fifth Harmony's holiday singles, that's almost a decade of yuletide fare.
Terrifyingly Redundant: RuPaul, Essential Christmas (Out Now)
The Drag Race impresario and consummate multi-hyphenate has a new Christmas album this year – sort of. The record has one new track: the snappy, "Single Ladies"-inspired "Baby Doll." Everything else has appeared on his past records. "I figured I would put all of the most significant songs that I've done in one place so it makes it easier for people," RuPaul told Billboard. What's a compilation album, anyway, if not a streaming playlist by another name?
Honorable mention: Fred Schneider & The Superions, Destination – Christmas (re-release Nov. 17): This, too, is not new – the record, a comedy side project by the B-52s frontman, originally came out in 2010. But its campy novelty has garnered it a bit of a cult following and, as of this year, a reprint.
Terrifying Realization That The VH1 Countdown Isn't Not An Advent Calendar: Wheatus, Just A Dirtbag Christmas EP (Out Now)
Here, the early-'00s one-hit wonders remake the aforementioned hit as the lead single of their Christmas offering. Befitting the slacker spirit, the track itself is largely unchanged–arrangement + bells, nothing else. We find our underdog yearning for the nostalgic gifting attention of Santa while having become old enough to brag about afterparties with CBGB's. Alas, with age comes the realization that we can no longer be just teenage dirtbags; we are now merely Christmas dirtbags.
(Also on the EP: "Teenage Dirtbag," the string quartet version. Can't say they don't know why you're here!)
Honorable mention: Goo Goo Dolls, "Who's Gonna Hear Their Wish?" (Out Now): Also classic rock, but of the "Do They Know It's Christmas?" variety.
Terrifyingly Evocative Of The Existential Dread Starting to Creep In Right Around Now: My Morning Jacket, Happy Holiday! (Nov. 24)
The indie rock band has a couple holiday albums in their long-running discography: 2000's My Morning Jacket Does Xmas Fiasco Style and a 2011 holiday iTunes session. Most of the tracks here appeared on the 2011 record, but if you needed them in snow-spattered vinyl, this is your year. Leading the album is new track "Feeling Sorry," a midtempo cut of self-aware self-pity over a wistful wall of backing vocals.
Honorable Mention: Darling West, Lights (Nov. 17): The Norwegian Americana group (just go with it) release a Christmas album next month. The record is led by a introspective piano and cello-driven single, "Lights," that builds to something rather lovely.
Terrifying Amounts Of Hopium In The Promo: Blue Man Group, Overjoy To The World (Out Now)
"Within a single playlist, Blue Man Group can exist next to Mariah Carey, Nat King Cole, John Lennon, Wham!, Gene Autry, Lizzo, and the Chipmunks," said composer Jeff Turlick, about the streaming playlists that the stage show's first Christmas album will undoubtedly find itself on. To be clear, this is almost definitely a bit, because the Blue Man Group is the embodiment of committing to the bit. We last saw them banging out a holiday medley on their custom PVC pipe. This year, they put the ersatz instrument to further festive use on a collection of tracks including a Halloween-themed "Jingle Bells" cover, "Christmas Bones." I am obligated to admit that it is… unironically kind of good. (And apparently hard to play on those things!)
Honorable Mention: Seth MacFarlane & Liz Gillies, We Wish You The Merriest (Nov. 3): This one isn't comedy – it's a straightforward holiday album much like MacFarlane and Gillies' last one in 2020 – but undeniably has better odds of existing next to Mariah Carey, Nat King Cole, John Lennon, Wham!, Gene Autry, Lizzo, and the Chipmunks.
Terrifyingly Too MOR To Even Joke About: Gavin DeGraw, A Classic Christmas (Out Now)
The lite-rock singer-songwriter released this collection of standards earlier this month. It's perfectly calibrated to please fans of "I Don't Want to Be" and "Not Over You," and to take no alienating risks.
Honorable Mention: OneRepublic, "Dear Santa" (Out Now): Yep.
Terrifyingly Apt Way To Get Taylor Swift's Name In This Column: Jason Kelce, Lane Johnson, & Jordan Mailata, A Philly Special Christmas Special (Pre-Order Nov. 3)
This is actually the second holiday album by these three Philadelphia Eagles offensive linemen. The first, released in 2022, raised over $1 million for the Children's Crisis Treatment Center, and the proceeds from this will go to Philly charities as well. The album's lineup is actually kind of stacked: fellow Pennsylvanian Charlie Hall from the War On Drugs produces, and guests include members of Sun Ra Arkestra, Waxahatchee, Dr. Dog, and eternal Christmastime icon Patti Labelle. Also a guest: Travis Kelce, who sings on a track his brother wrote called "Santa's Night." (Travis, on his vocal: "I think they made me sound extremely better – not saying it was good by any means.") Is Kelce's rumored girlfriend Taylor Swift involved with this album in any way? No. Will the gossip supernova surrounding the two raise at least a couple more dollars for Philadelphia charities? Perhaps!
Honorable mention: Brandy Clark, "My Favorite Christmas" (Out Now): An equally tangential connection – Clark being another country singer-songwriter who's also beloved outside the genre – but I wanted to get this in here because it's actually rather lovely. It can happen!