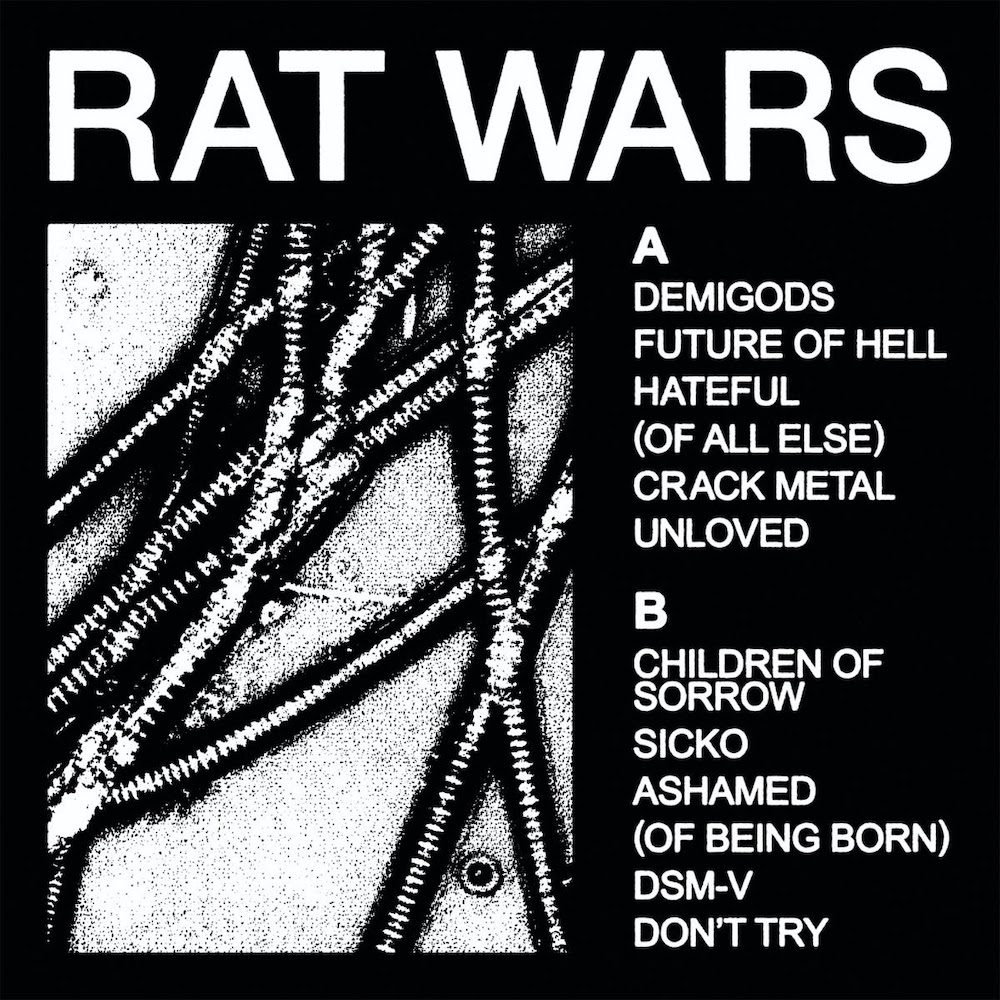 The doomy, atmospheric LA rock trio HEALTH have been in the collaborative zone for years now. Their last two albums, 2020's DISCO4 :: PART I and 2022's DISCO4 :: PART II, are made up entirely of team-ups with artists like Nine Inch Nails, JPEGMAFIA, 100 gecs, and Soccer Mommy. They were awesome. Now, HEALTH are announcing a new album of their own, though it seems likely that they'll still get help from their friends.
Later this year, HEALTH will release their new album Rat Wars. (You can spell the title in all-caps if you like, but I have to draw the line somewhere.) The LP features "Hateful," the single that the band released earlier this year; that one features Street Sects' Leo Ashline. Today, HEALTH have shared two more new tracks that fit the same heavy, crunching industrial style.
On "Children Of Sorrow," HEALTH get a monster riff from Lamb Of God guitarist Willie Adler. On "Sicko," they sample "Like Rats," one of the bangers from Godflesh's 1989 classic Streetcleaner. (I think it's pretty funny that a band called HEALTH has a song called "Sicko.") Below, listen to both new songs and check out the Rat Wars tracklist.
TRACKLIST:
01 "Demigods"
02 "Future Of Hell"
03 "Hateful"
04 "(Of All Else)"
05 "Crack Metal"
06 "Unloved"
07 "Children Of Sorrow"
08 "Sicko"
09 "Ashamed"
10 "(Of Being Born)"
11 "DSM-V"
12 "Don't Try"
Rat Wars is out 12/7 on Loma Vista.