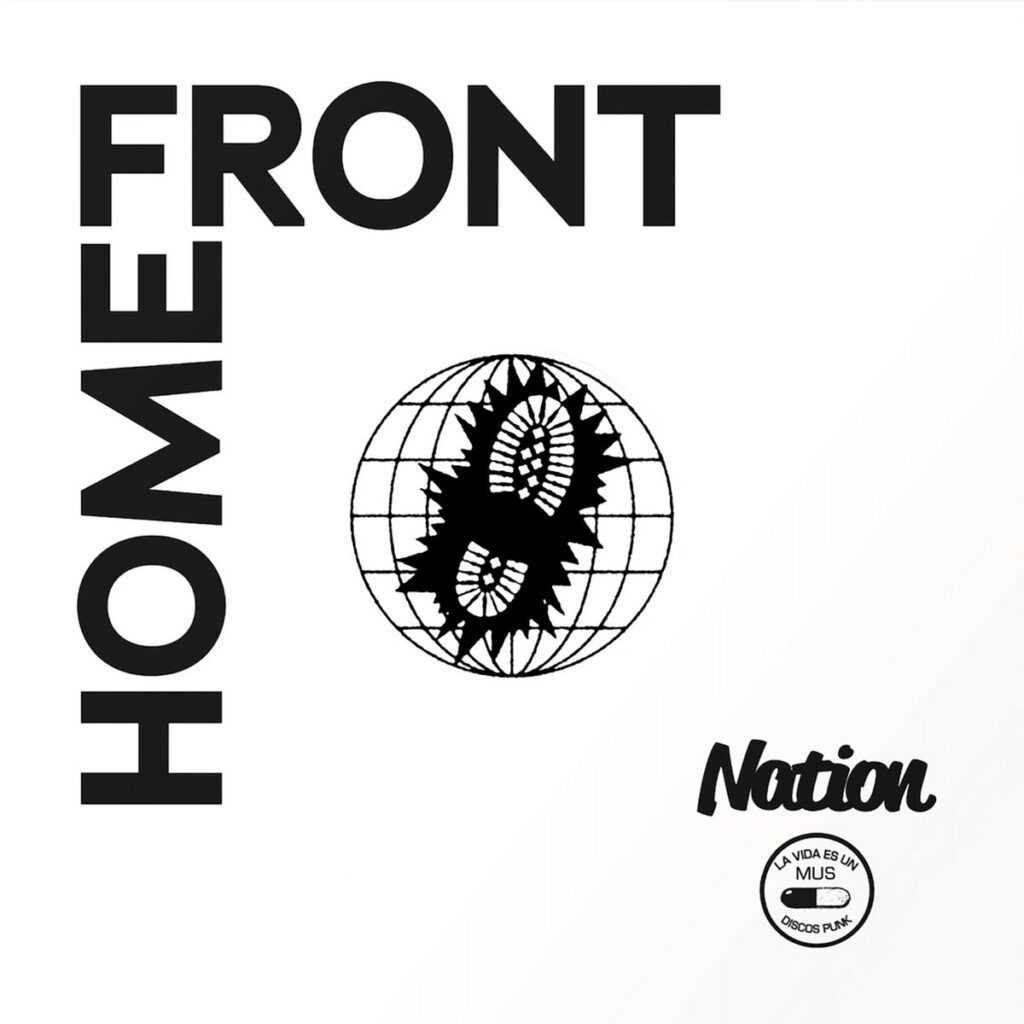 Earlier this year, the Edmonton band Home Front released their full-length debut Games Of Power. It's a hard album to describe, and it's one of my favorites of the year. Clint Frazier, one of Home Front's two leaders, used to be in dance-punk also-rans Shout Out Out Out, and there's definitely some dance-punk in Home Front, but that's not really what they do. It's more accurate to say that Home Front combine full-on feral stomp-your-face oi with sleek, brooding synthpop. That combination makes absolutely no sense, but it works beautifully.
I saw Home Front live last month, and they were fucking awesome. I happen to be wearing a Home Front shirt right now, as I type this. So it brings me great joy to report that there are two new Home Front songs out in the world. The band has just released a new three-track EP called Nation. "Nation" is one of the songs on Games Of Power, and the EP opens with a new remix of that song. After that, we get two previously unreleased songs from the album sessions.
"Slice Of Paradise," the first of the new Home Front songs, is a slightly gothy, genuinely pretty take on smoothed-out '80s radio rock. It's got vague "Boys Of Summer" vibes. The Chisel's Cal Graham sings backup. "Jupiter," the other new song, is hard, propulsive synth-punk jam with seriously distorted vocals, merciless guitars, and house pianos. Fucked Up's Jonah Falco produced both songs, and they both kick ass. Stream the EP below.
The Nation EP is out now on La Vida Es Un Mus Discos.