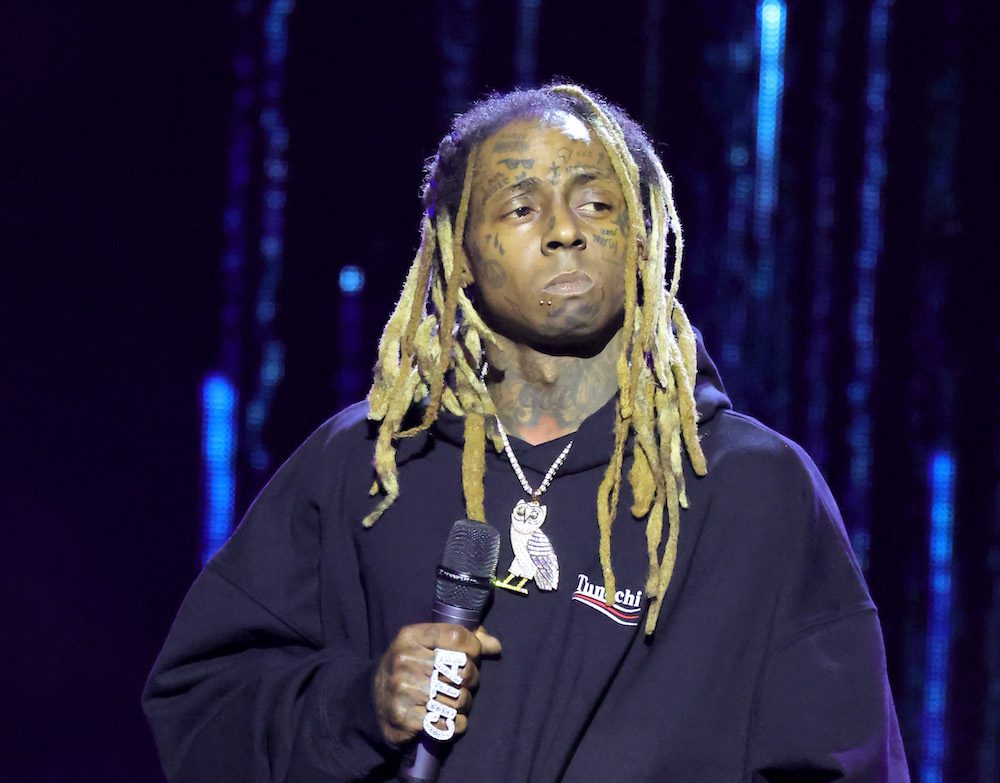 For this past month, Lil Wayne has been on his Welcome To Tha Carter tour, his first full-scale North American trek in four years. Those shows have featured Wayne digging deep into his catalog of mixtape classics, and they've mostly gotten good reviews. But when Wayne came to the Wiltern in Los Angeles for the last stop on the tour, he didn't appreciate the response that he and his proteges got from the crowd. Wayne reportedly took the stage late, and he ended the show after half an hour.
As HipHopDX reports, Lil Wayne's show at the Wiltern Saturday night was sold out, and he was initially selling livestreams for $15. The livestream was cancelled before the show, and Wayne took the stage more than an hour after he was supposed to begin. Wayne performed for half an hour, bringing out surprise guest 2 Chainz, before taking an intermission and giving the stage over to his Young Money artists Lil Twist, Yaj Kader, and Allan Cubas. The crowd apparently was not excited about that extended break for Wayne's Young Money guys.
Before Allan Cubas could perform his second song of the evening, Wayne returned to the stage and told Cubas not to do anything: "We appreciate it, but we ain't about to be bending over backwards for these folks. We work too hard for this shit. We work way too hard." Wayne then turned to the crowd and said, "This my motherfuckin' artist Allan, that was Twist, that was Yaj. We are Young Money. We appreciate y'all time." He then put down the microphone and left the stage. The confused crowd waited around for a few minutes before house lights went up.
Lil Wayne is not the first rapper to leave a stage early because of a lackluster crowd response. It's a real drag to be at a show and to have a rapper tell you that you're not properly appreciating his efforts. Wayne can be an electric live presence or a total mess, depending on the night. By all accounts, Wayne still plays great live shows sometimes, but this sure wasn't one of them.