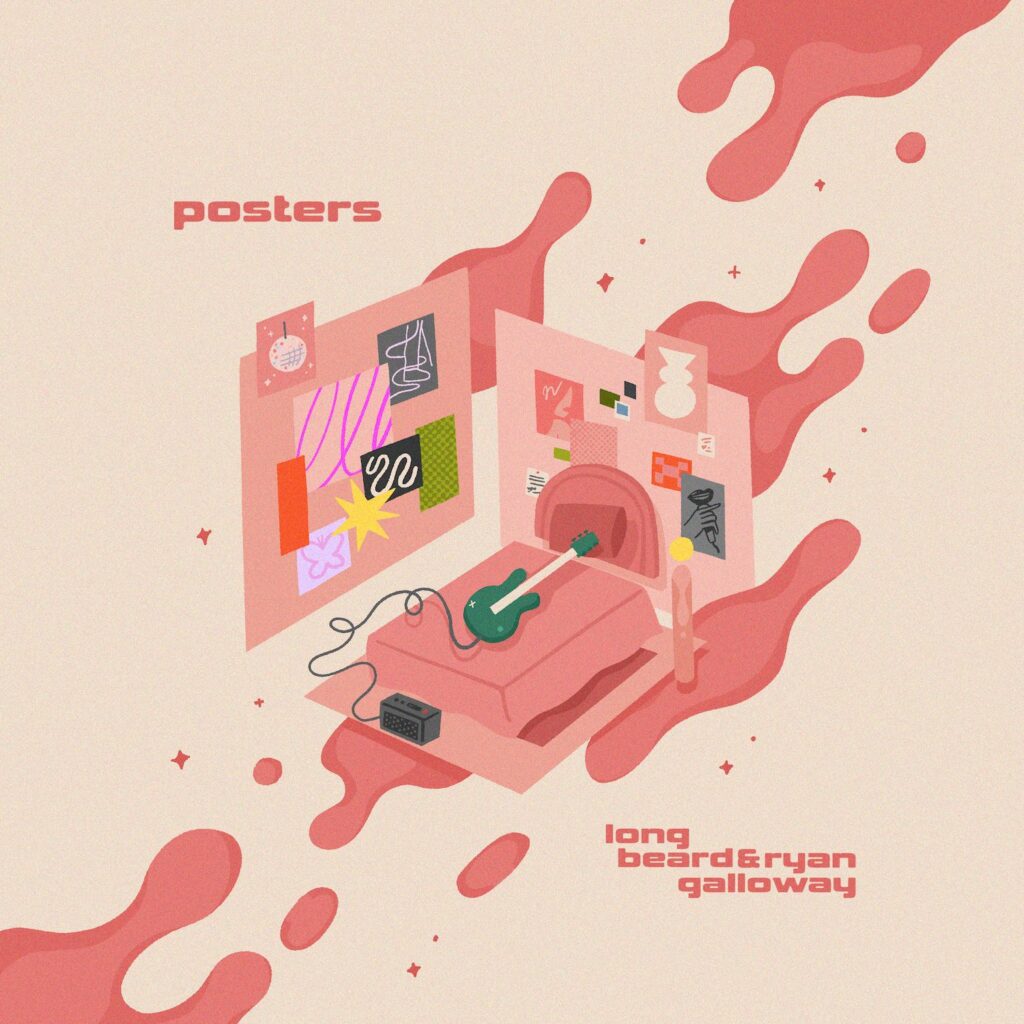 Just think about how long your beard could be if you'd started growing it the day the last Long Beard album dropped. It's been close to four years since Leslie Bear released Means To Me, which itself arrived four years after Long Beard's stellar debut Sleepwalker. We don't have word of a third album today, but we do have Bear's first new original song since 2019. (She did pop up on a cool Double Double Whammy covers comp last year.)
Bear made new single "Posters" with Ryan Galloway, a member of the fiercely beloved chiptune-emo band Crying and one-half of BUMPER alongside Japanese Breakfast's Michelle Zauner. Galloway has built up a synth-powered digital exoskeleton around Long Beard's plaintive, dreamy indie-pop sound, resulting in a sound that's deeply pretty and a little bit playful. A statement on the song from Bear:
"Posters" is a song about needing to confront and accept change. Realizing that things you once took for granted aren't there for you anymore. It's difficult, but you do your best to let go of the past and move forward. While writing the song, I tried to capture that bittersweet feeling of having outgrown a childhood bedroom- losing connections to interests and items that once inspired you and kept you safe. The idea came about soon after I had to move to a new apartment (the 3rd over 2 years during the pandemic), and after having moved so many times, I didn't have the energy to hang up any of my usual decorations to feel more at home.

I made the song with Ryan Galloway, who has been a long time friend and one of my favorite musicians/producers. I sent him the bare bones of the song, which was just vocals and guitar, and then he added drums, synths, and bass. He basically made the song a lot more fun and bouncy. After that, it took me forever to mix, which was a fun and challenging learning experience for me. This was the first time I feel like I really focused on a song from a production standpoint and wanted to step away from my comfort zone by making something that's structurally and sonically more pop oriented.
Watch director Kate Sweeney's video for "Posters" below.