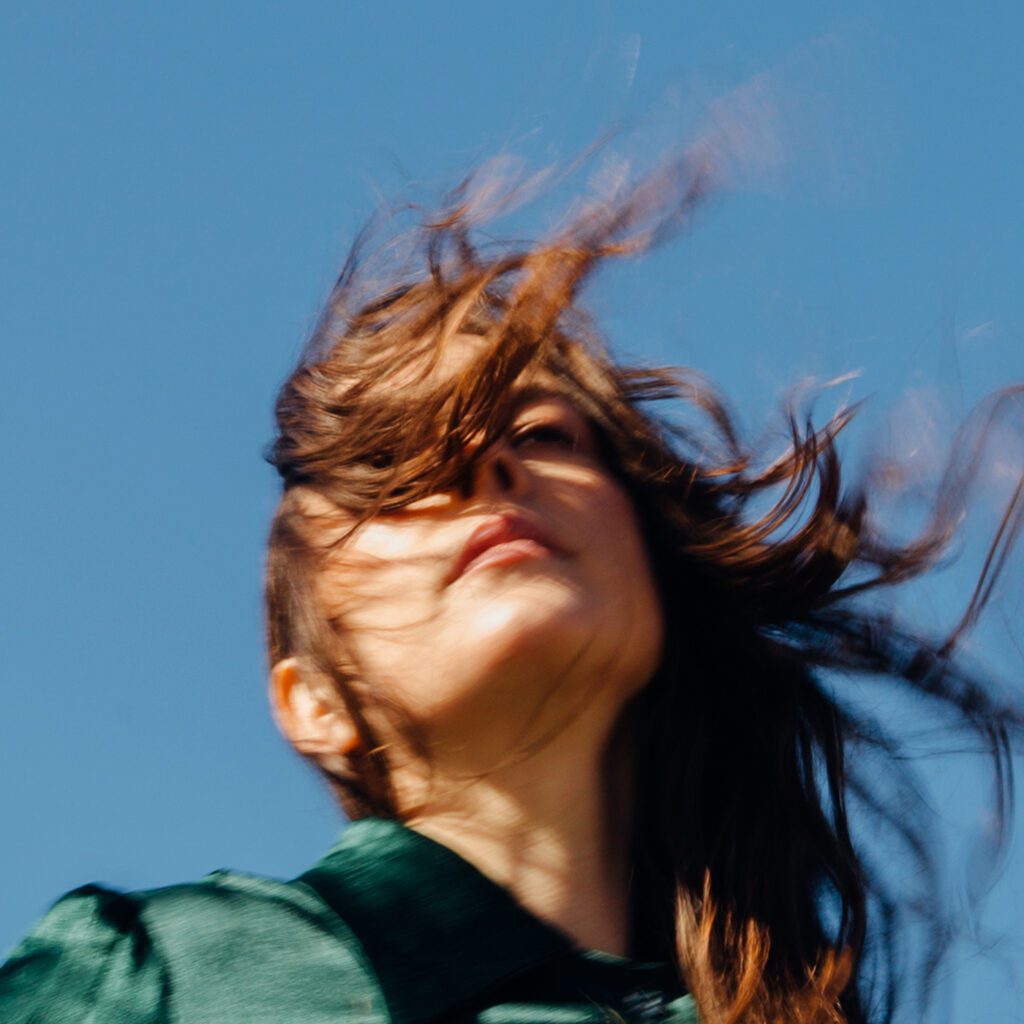 "What the fuck do you want? Cause I'll give you all that I've got/ I'll let you clean out my closet and I'll let you try on all my dirty thoughts/ If you lay in my bed, I know we're gonna have sex/ It'll happen so fast, make a suicide pact, and you can't take that back."
That's how the new Madi Diaz single starts. It really grabbed my attention! In the time since 2021's Anti- debut History Of A Feeling, Nashville-based Diaz has recorded with Waxahatchee and Angel Olsen, released the standalone singles "Hangover" and "Love Looks Different," opened for Harry Styles and even joined Styles' live band.
Now she's announcing Weird Faith, a new album out in February. It features a duet with Kacey Musgraves on "Don't Do Me Good," and it opens with "Same Risk," the single out today. It's a bracingly vulnerable folk-pop song about the terrible thrills of romance. "Do you think this could ruin your life?" Diaz sings. "Cause I could see it ruining mine." The song arrives with a video directed by Diaz and Elizabeth Olmstead, which you can watch below.
TRACKLIST:
01 "Same Risk"
02 "Everything Almost"
03 "Girlfriend"
04 "Hurting You"
05 "Get To Know Me"
06 "God Person"
07 "Kiss The Wall"
08 "Don't Do Me Good" (Feat. Kacey Musgraves)
09 "For Months Now"
10 "KFM"
11 "Weird Faith"
12 "Obsessive Thoughts"
TOUR DATES:
10/12 – London, UK @ Bush Hall
10/17 – Toronto, ON @ Massey Hall *
10/19 – New York, NY @ Beacon Theatre *
10/20 – New York, NY @ Beacon Theatre *
10/21 – New York, NY @ Beacon Theatre *
10/24 – Boston, MA @ Roadrunner *
10/25 – Albany, NY @ Palace Theatre *
10/27 – Philadelphia, PA @ The Met *
10/28 – Philadelphia, PA @ The Met *
10/30 – Birmingham, AL @ Alabama Theatre *
10/31 – New Orleans, LA @ Orpheum Theater *
* w/ My Morning Jacket
Weird Faith is out 2/9 on Anti-. Pre-order it here.