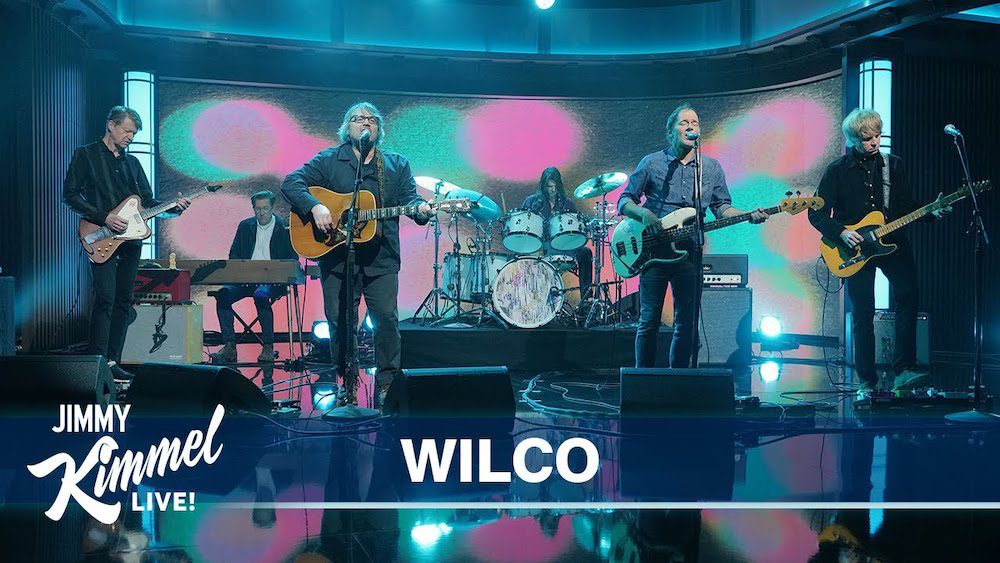 The writers' strike threw everything into chaos. Major movies' release dates were pushed back to 2024. TV shows halted production. Studio heads are now forced to contend with a new reality where writers will know just how many people are watching the things that they're making. And Wilco didn't make their first late-night appearance behind their new album on Colbert. You can just imagine Stephen Colbert, longtime Wilco friend and supporter, tearing through his backstage area, kicking over tables and knocking pictures off walls, cursing Jimmy Kimmel's name.
A few weeks ago, Wilco released Cousin, the new album that they recorded with producer Cate Le Bon. Presumably, they would've played Colbert right away if late-night shows were happening when they announced the record, but the conditions made it impossible. Instead, the band hit Jimmy Kimmel Live last night, and they played the easy, reassuring Cousin single "Evicted." Wilco have been playing that song live for the past few months, so there's a decent chance that you've already seen them play it. The rest of us, however, can watch the band expertly breeze through the track below.
Cousin is out now on Wilco's own dBPM label, which is now being distributed through Sony.