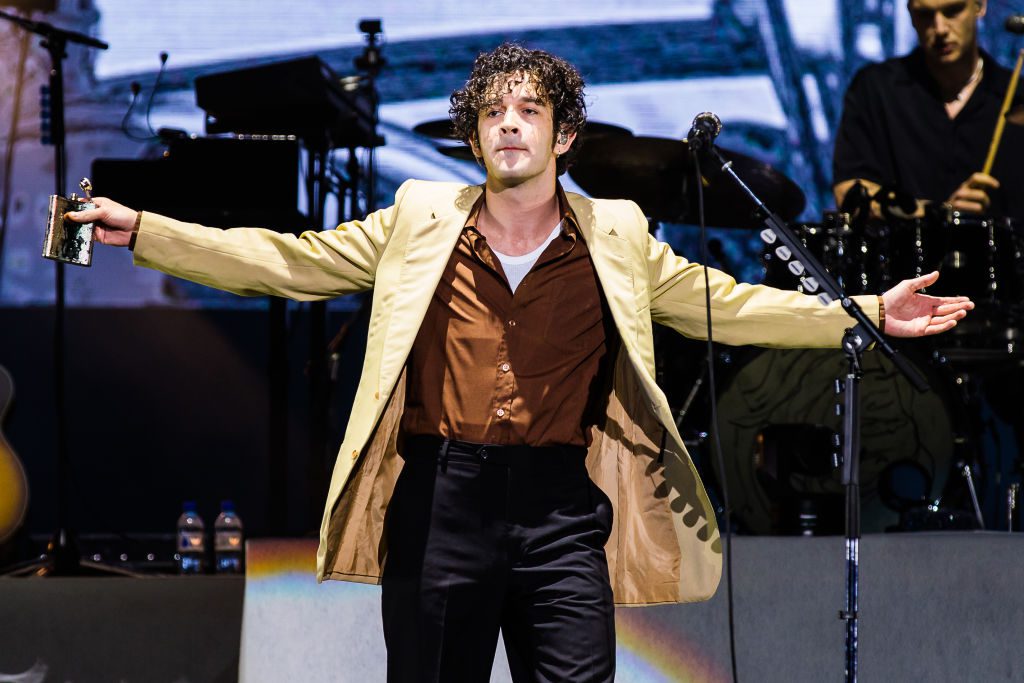 A few weeks ago, the 1975 were headlining the first date of Kuala Lampur's Good Vibes Festival — a name that become more ironic every day — when frontman Matty Healy took it upon himself to criticize Malaysia's anti-LGBTQ laws and kiss bassist Ross McDonald. As a result, the 1975's set was cut short, and the Malaysian government cancelled the rest of the three day festival. Now, Good Vibes organizer Future Sound Asia is demanding that the 1975 pay them £2 million in damages within the next seven days, or else the band will face legal action.
Lawyer David Matthew — not Dave Matthews; that'd be weird — tells Rolling Stone that his firm issued a letter to the 1975 that demanded "RM12.3million (£2,099,154.54) in damages on behalf of Future Sound Asia." Matthew continues:
The claim against The 1975 is essentially for breach of contract. They entered into a binding contract with Future Sound Asia to perform, and the position of Future Sound Asia, among others, is that this contractual obligation was breached. Further, Mr. Healy's representative categorically provided a pre-show written assurance that Mr. Healy and The 1975's live performance "shall adhere to all local guidelines and regulations" during their set in Malaysia. Unfortunately, the assurance was ignored.
Last week, Rolling Stone reported that a group of Malaysian musicians and festival vendors were planning to launch a class-action lawsuit against the 1975. The foreign acts at the Good Vibes Festival were reportedly paid up-front, while the Malaysian artists had to take a hit when the festival was cancelled.
After the Good Vibes incident, the 1975 cancelled shows in Indonesia and Taiwan. The Strokes, who'd been scheduled to headline Good Vibes two nights later, scheduled a last-minute show in Singapore instead, while frontman Julian Casablancas lightly criticized Matty Healy. Muse, who performed in Malaysia after the festival, removed the song "We Are Fucking Fucked" from their setlist, in compliance with Malaysian guidelines.