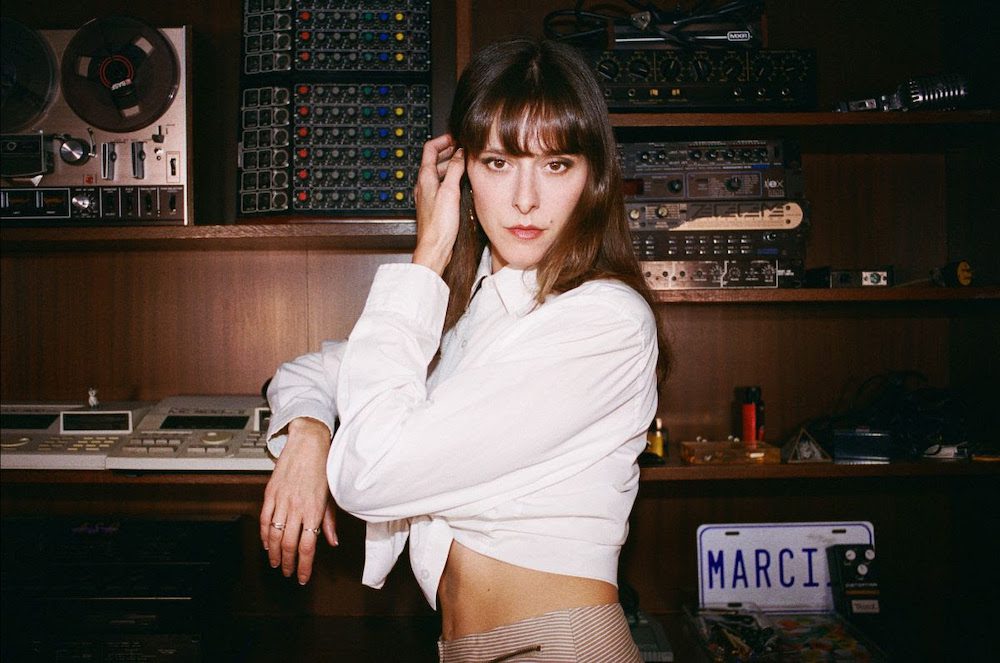 Marci is Marta Cikojevic, keyboardist for the excellent Montreal indie band TOPS. Last year, Marci relased her self-titled solo debut. Today, she's followed up that LP with a new song that appears to be a one-off single.
"KITY," Marci's latest, is a woozy and slightly funky two-minute jam that carries some serious yacht-rock flavor. The title stands for "Keep It To Yourself," and Marci says that the track "about being lead into a situation without knowing the whole story — if it's too good to be true then it probably is." In director Allison Goldfarb's video, Marci takes a solo trip through skyscrapers, looking like she's showing up for work at an extremely glamorous '80s office. Check it out below.
Marci and the "KITY" single are out now on Arbutus Records.