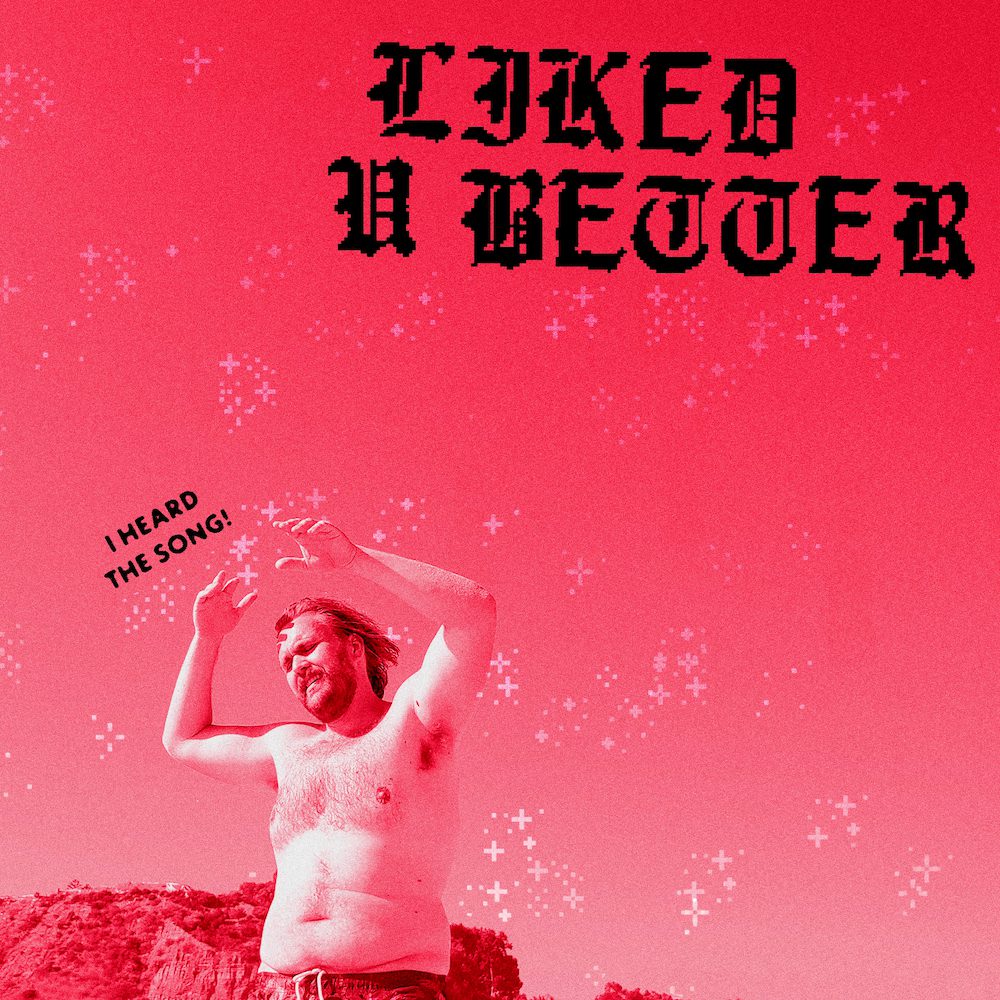 Last we heard from Jeff Rosenstock in February, he was joining fellow ska revivalist JER in a ska-reimagining of Vampire Weekend's "A-Punk." Last fall, he and Laura Stevenson released their second EP of Neil Young covers. Prior to that, we got 2020's NO DREAM and its ska reinterpretation SKA DREAM — not to mention the quarantine collection 2020 DUMP. Today, Rosenstock is announcing a big fall/winter US tour and sharing a brand-new song: "LIKED U BETTER."
Recorded in summer 2022 in LA during a break from Rosenstock's usual schedule of touring and composing for Craig Of The Creek, "LIKED U BETTER" was tracked at EastWest Studios with Jack Shirley. Meanwhile, the music video was filmed by Ryan Baxley and Mind Palace about a month ago and is based on, well, a funny idea of Rosenstock's. That's all we'll say about that.
Watch "LIKED U BETTER" below.
TOUR DATES:
09/06 – Washington, DC @ 9:30 Club #
09/07 – New York, NY @ Terminal 5 #
09/08 – Boston, MA @ Roadrunner #
09/09 – New Haven, CT @ College Street Music Hall #
09/10 – Philadelphia, PA @ The Fillmore #
09/12 – Richmond, VA @ The Broadberry #
09/13 – Carrboro, NC @ Cat's Cradle #
09/15 – Atlanta, GA @ The Masquerade – Heaven #
09/16 – Madison, TN @ Eastside Bowl #
09/17 – St. Louis, MO @ Delmar Hall #
09/19 – Chicago, IL @ The Salt Shed #
09/20 – Detroit, MI @ Royal Oak Music Theatre #
09/22 – Toronto, ON @ The Danforth Music Hall #
09/24 – Montreal, QC @ Corona Theatre #
11/25 – Phoenix, AZ @ The Van Buren $
11/27 – Santa Fe, NM @ Meow Wolf $
11/28 – El Paso, TX @ Lowbrow Palace $
11/30 – San Antonio, TX @ Paper Tiger $
12/01 – Austin, TX @ Empire Garage $
12/02 – Dallas, TX @ Ferris Wheelers Backyard and BBQ $
12/03 – Tulsa, OK @ The Vanguard $
12/05 – Denver, CO @ Summit $
12/07 – Salt Lake City, UT @ Soundwell $
12/08 – Boise, ID @ Treefort Music Hall $
12/10 – Portland, OR @ Revolution Hall $
12/11 – Seattle, WA @ The Showbox $
12/14 – Reno, NV @ The Holland Project $
12/15 – San Francisco, CA @ The Regency Ballroom $
12/16 – Los Angeles, CA @ The Novo $
12/17 – San Diego, CA @ The Observatory North Park $
# w/ Sidney Gish, Gladie
$ w/ Small Crush