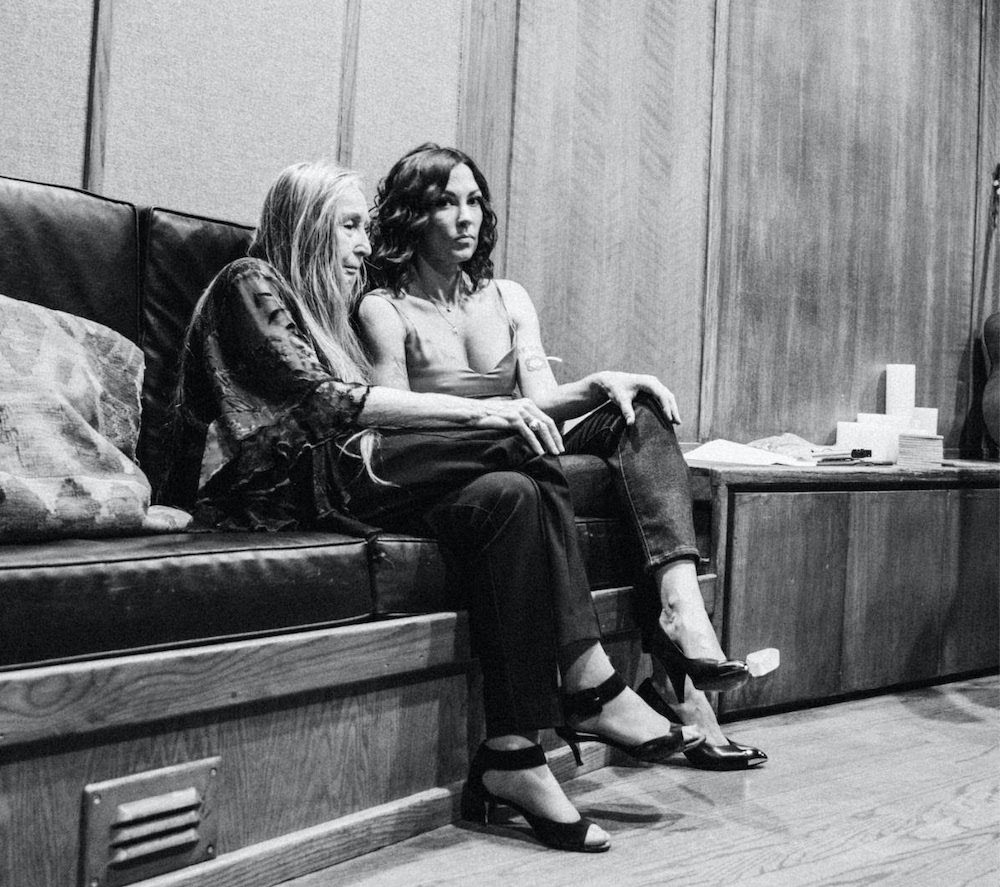 Last year, the Texan musician Bobbie Nelson died at the age of 91. Bobbie was Willie Nelson's older sister, and she was also the longtime pianist for Willie's band. Before she passed away, Bobbie Nelson recorded Loving You, a collaborative album with the great Texan country-folk singer-songwriter Amanda Shires. That album is coming out next month, and we've already posted Shires and Nelson's version of the Gershwin standard "Summertime." Today, we get to hear their take on "Always On My Mind," which is a different kind of standard.
Wayne Carson, Johnny Christopher, and Mark James wrote "Always On My Mind" in 1972. Brenda Lee recorded the first version of "Always On My Mind," and the song was a hit for artists like Elvis Presley and John Wesley Ryles. More famously, "Always On My Mind" was a top-10 pop smash for two very different artists in the '80s — first for Willie Nelson in 1982 and then for the Pet Shop Boys in 1987. The Willie Nelson and Pet Shop Boys versions couldn't be more different, but they're both absolutely incredible. That's because it's an incredible song.
The Loving You album came out of the sessions for Amanda Shires' own 2022 solo LP Take It Like A Man. Shires wanted to record her own version of "Always On My Mind," and she reached out to Bobbie Nelson, as she says, "because the only piano that fits that song is Bobbie's." Rather than putting "Always On My Mind" on Take It Like A Man, Shires used it as the starting point for a whole collaborative LP. The Shires/Nelson version of "Always On My Mind" foregrounds Shires' powerful, sensitive voice and Nelson's thoughtful, ruminative piano, with only a tastefully arranged string section backing them up. It sounds beautiful. Listen below.
Loving You is out 6/23 via Silver Knife/ATO Records. Pre-oder it here.