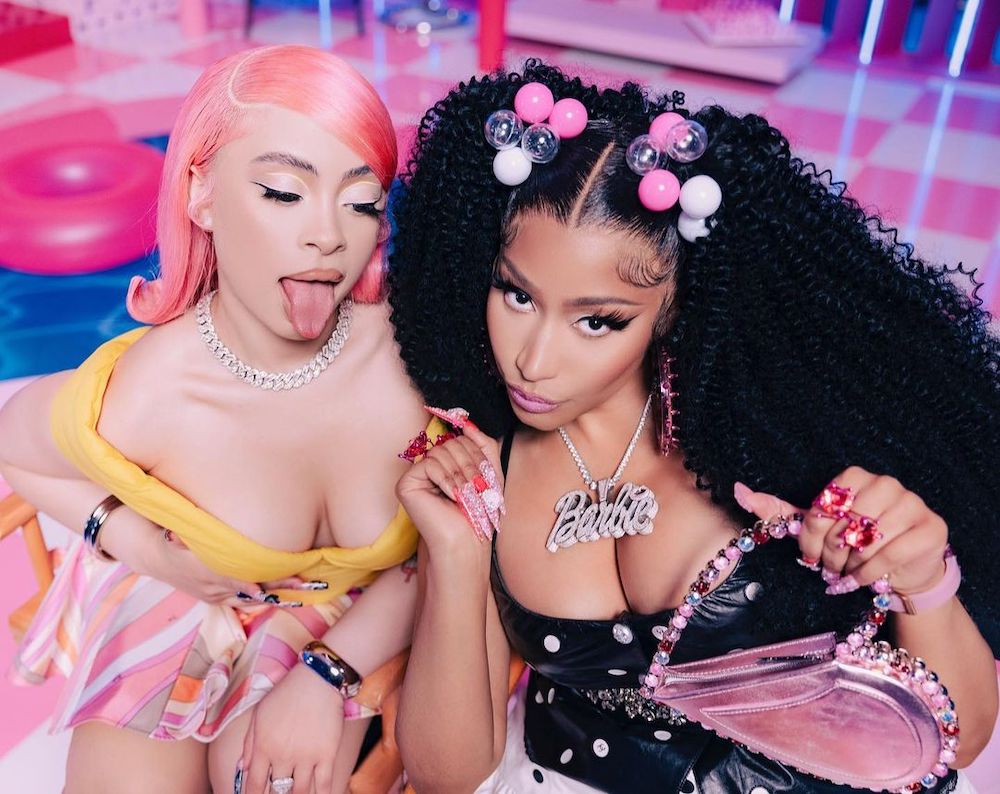 It's hard to imagine that Nicki Minaj, who has been using "Barbie" as a nickname for more than a decade, wouldn't get a spot on the much-hyped Barbie movie soundtrack. Following already released contributions such as Dua Lipa's "Dance The Night," Karol G and Aldo Ranks' "Watati," and PinkPantheress' "Angel," Minaj teams up with Ice Spice (for a second time) on "Barbie World," which samples AQUA's "Barbie Girl" and has a beat produced by Ice Spice collaborator RiotUSA.
There's already some controversy surrounding the track, however. Jason Martin, the rapper/songwriter/producer formerly known as Problem who now releases music as JasonMartin, is claiming that Minaj stole the idea for the track from him and Saweetie. This dates back to last December when Saweetie previewed an AQUA-sampling tune called "Icy Girl, Icy World" during an Instagram Live.
On June 18, Martin shared a clip of that Live on Twitter, posting: "As a writer on this, I can confirm this song and idea was sent to her last year to submit for the Barbie movie. It's sad to see that the original artist has been pushed off a song that was her idea and was meant for both of them. I have no side in this, but I will be compensated."
He added in another tweet, "If or when I need to detail the whole way it went down in regards to this Barbie shit, you will understand why all writers need to be compensated with day rates and contracts protecting their intellectual properties the day of. Hopefully this gets sorted out quietly. But please no I don't scare easy."
Martin also spoke about the situation on Instagram Live, claiming he and Saweetie had created the song and sent it to Minaj for Barbie movie consideration. She allegedly said she would use the song but proceeded to make her own version without Martin or Saweetie's input.
Anyway, watch the "Barbie World" video below.
https://twitter.com/PROBLEM354/status/1670515820194299904/history
Jason Martin Speaking On How Nicki Minaj Allegedly Stole The "Barbie World" Idea From Him And Took Saweetie Off The Song For Ice Spice. #Barbie pic.twitter.com/oUUrWDqtJP

— Fck_Yaya🎧✍️🏾 (@FckYaya) June 19, 2023
The Barbie soundtrack is out 7/21 via Atlantic Records.