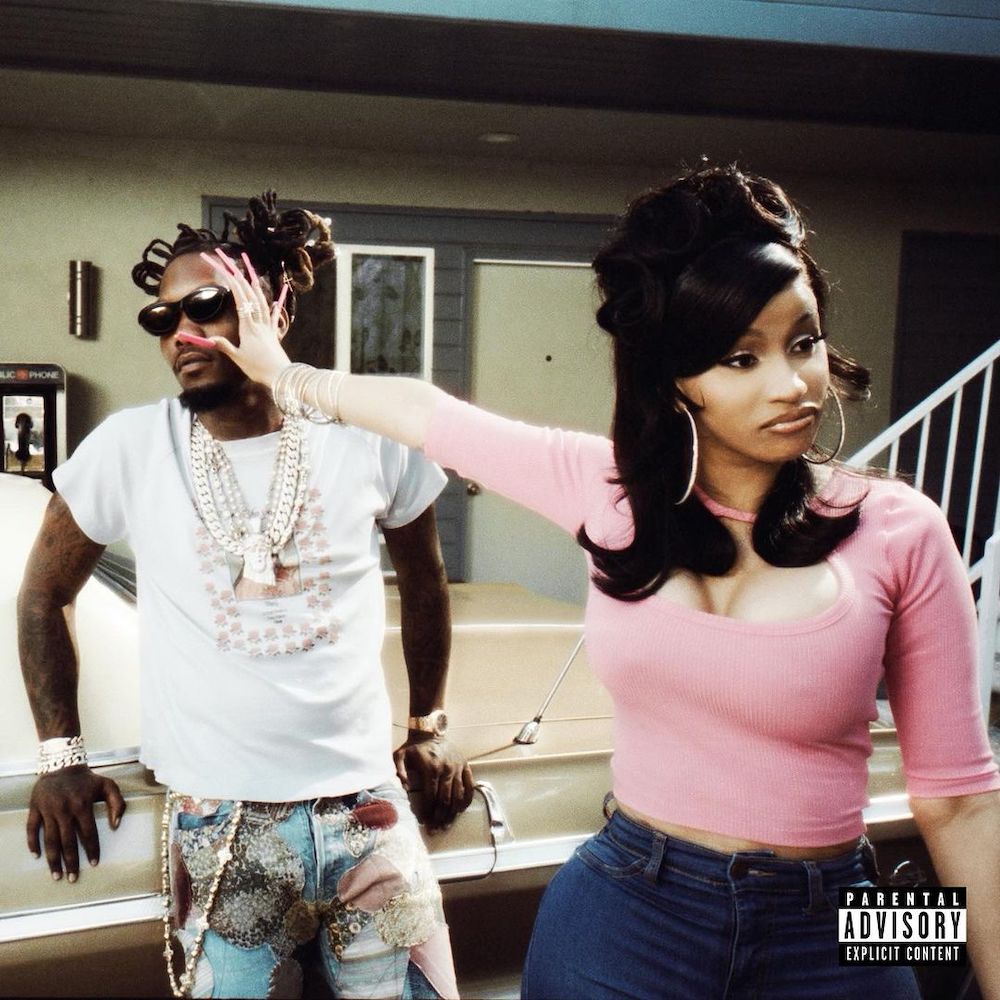 Power married couple Offset and Cardi B are sharing a new collaboration called "Jealousy," which Offset announced on Wednesday via Instagram. "Let's talk about some music! Jealousy out this Friday! Link in bio!" Earlier in the week, he teased a new release dropping July 28 by looping in Jamie Lee Curtis to help spoof the late James Brown's 1988 CNN interview. Now, "Jealousy" is out, and it'll appear on a forthcoming Offset album.
Meanwhile, on Cardi's socials, the pair got Taraji P. Henson to guest star in a promotional teaser posted Thursday. In the clip, Cardi calls up Henson to complain about Offset allegedly cheating. (Art imitating life.) "Since he [cheated] before, whether he did it or not, people are going to believe it. That's why I want to bag this n****. Even though it's in the past, you should have never done it in the first place. That's why we're always in this motherfucking predicament."
Not counting Cardi's collabs with Migos, this is the sixth time Offset and Cardi have teamed up on a track. In 2017, Offset guested on a remix of Cardi's "Lick," and since then they've shared "Um Yea," "Who Want The Smoke?" (with Lil Yachty) and "Clout." This would also be Offset's third single of 2023 — "Jealousy" follows "2 Live" with Hit-Boy and "TBS" with R-Mean and Scott Storch.
Sampling Three 6 Mafia's "Jealous Ass Bitches," "Jealousy" is a co-write with OZ, Boi-1da, and Jahaan Sweet. Check out "Jealousy" below — it's also got a music video inspired by the 2001 movie Baby Boy.
JEALOUSY …Single music video Midnight tonight 🚨🚨OFFSET FT ME ❤️https://t.co/SgZ9wzvOZJ pic.twitter.com/aFfZTLep87

— Cardi B (@iamcardib) July 27, 2023