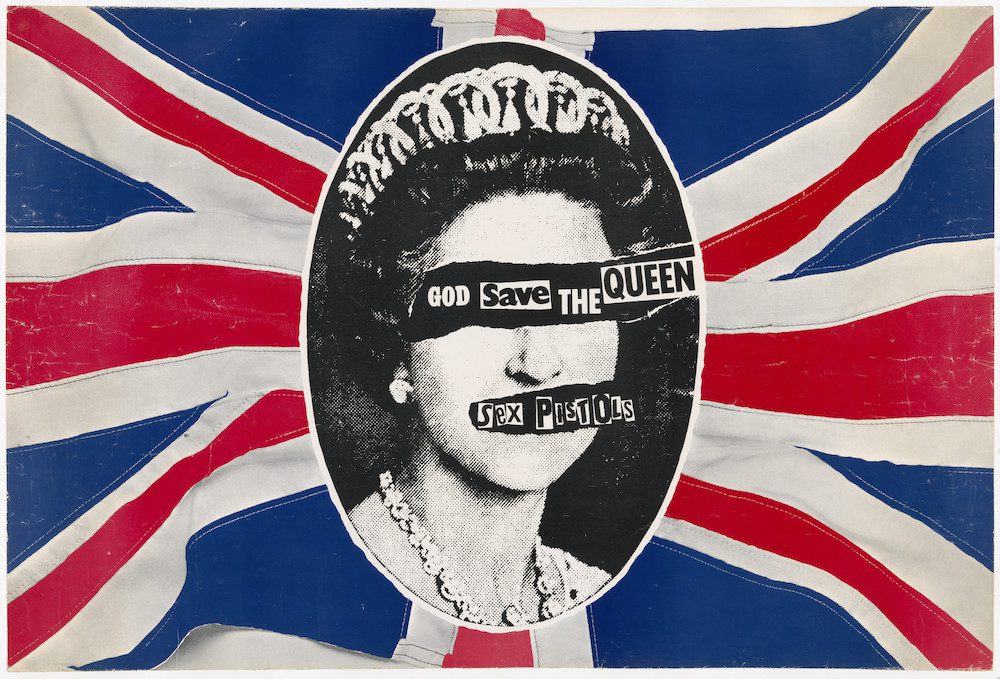 Jamie Reid, the artist and graphic designer most famous for working with the Sex Pistols, has died. In his work for the Pistols, Reid helped establish the visual language of punk rock. As The Guardian reports, gallerist John Marchant confirmed Reid's death, making a statement alongside his family and describing Reid as "artist, iconoclast, anarchist, punk, hippie, rebel and romantic. Jamie leaves behind a beloved daughter Rowan, a granddaughter Rose, and an enormous legacy." No cause of death has been reported. Reid was 76.
Jamie Reid was born in London, and he met future Sex Pistols manager Malcolm McLaren while studying at Croydon Art School. The Pistols used Reid's designs for their logo, their Never Mind The Bollocks album art, and their covers for singles like "God Save The Queen," "Pretty Vacant," and "Holidays In The Sun." He also worked on posters for the band and did art for their movie The Great Rock 'N' Roll Swindle. Reid used a colorful but threatening cut-up aesthetic that evoked cut-and-paste ransom notes, and his defaced photo of Queen Elizabeth for the "God Save The Queen" art may represent his greatest legacy.
Reid was a vocal anarchist who participated in many protests against the British government. He also displayed his art in museums like MOMA and the Tate Britain, collaborated with Shepard Fairey, and worked with Jon Savage on the 1987 book Up They Rise: The Incomplete Works Of Jamie Reid.