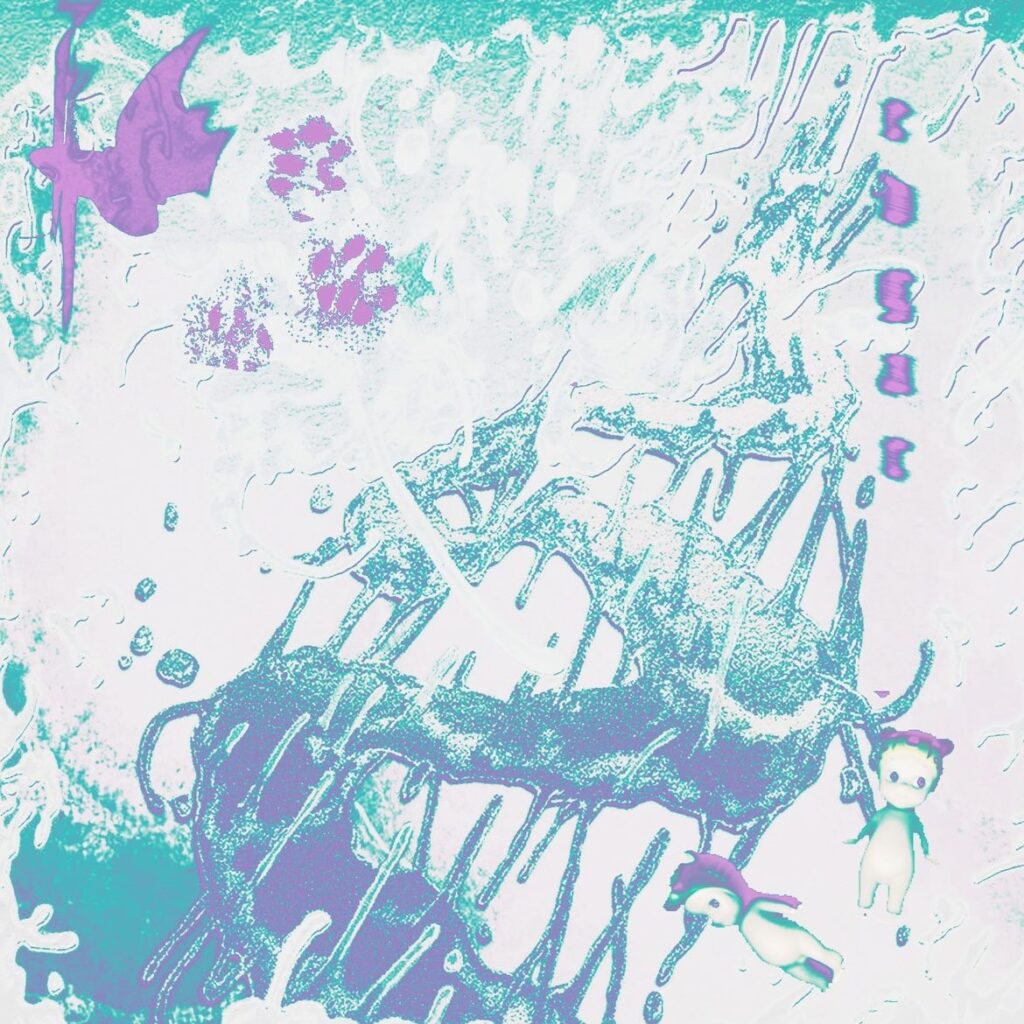 In 2018, Shower Curtain was born as a solo project of Victoria Winter in Curitiba, Brazil. Since then, it's become a quartet based in Brooklyn, New York. They have several EPs under their belt, and now they have a memorable new song titled "Edgar."
The track is a lingering blast of poignant shoegaze about mourning; somehow, in its four and a half minutes, it encapsulates the heavy, enveloping experience of grief. It comes with an equally emotional video. Read what Winter said about "Edgar":
"It feels very liberating to share this song with the world. Not only is it marking a new phase for the project but I think an overall process of maturing as a creative, letting go of the old aesthetic and sound that defined Shower Curtain when I lived in Brazil. The new sound is of course a reflection of the project evolving from a solo project into a band, and the band's contribution to this song is evident in the instrumentation. 'Edgar' is a very cathartic song about seeing my cat getting weaker with an auto-immune disease. He survived his hospitalization back then, but now he struggles with terminal cancer. In many ways, the stages of grief that are written about in the lyrics still persist with me."
Co-collaborator and guitarist Ethan Williams added:
"Victoria's songwriting is powered by simple yet transcendent melodies and 'Edgar' exemplifies her ability to transplant the emotions driving the song into the heart of the listener more than any previous installment in the Shower Curtain discography."
The video adds a layer to the story; it's shot from the perspective of the cat, making it all the more powerful. Read what cinematographer and co-director Nikos Campbell said about it:
"I was really inspired by the concept of the song and wanted the video to be in conversation with it. Highlighting certain parts of grief while also giving a lighter tone with some of the sillier parts of the video. I really like how the video feels like a product of the song, without it as a base the video wouldn't exist. But lucky for us the song really does exist and was able to inspire this visual take on it."
Watch the video for "Edgar" below.
TOUR DATES:
11/09 – Brooklyn, NY @ Trans Pecos
11/17 – Curitiba, BR @ Wonka Bar
11/19 – São Paulo, BR @ Balaclava Festival