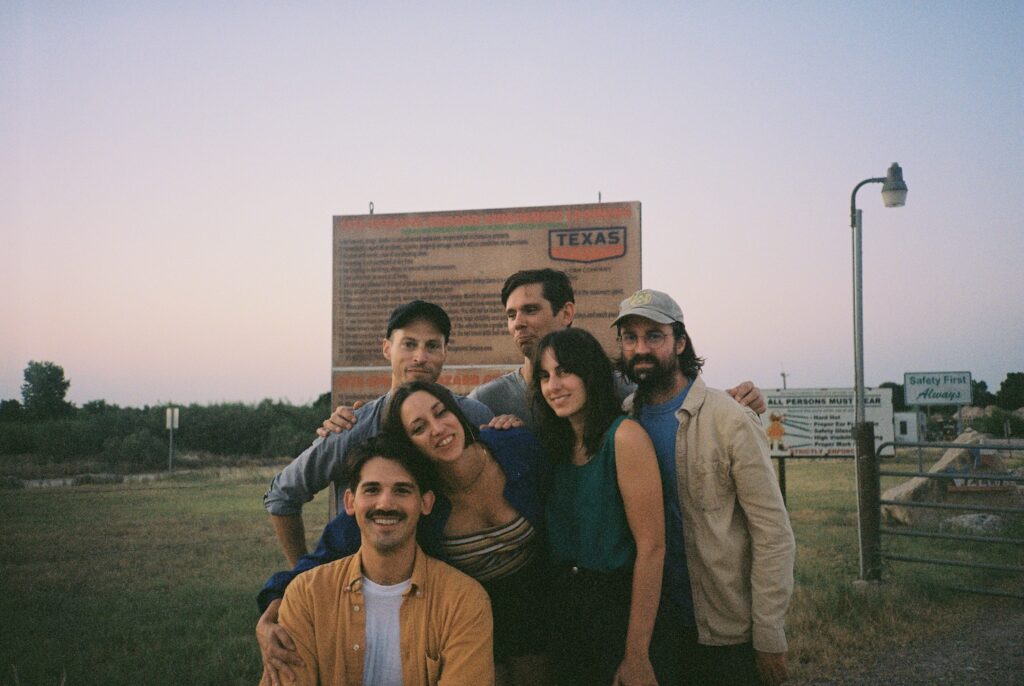 So many artists play soft, tasteful, melancholy folk-pop, and most of it is boring as shit. With records that leave me captivated rather than catatonic, Sun June stand out from that pack.
The advance tracks from the Austin band's upcoming Bad Dream Jaguar have been stellar: "Get Enough," "Easy Violence," "John Prine." Today they add another one to the list. "Mixed Bag" is too good to live up to its name. The band says it's "about the comforts and frustrations of well-worn relationships with people and places. It focuses on the harsh realities of living in Texas, being in a long distance relationship, and becoming irritable with the people you love."
Here's more from the band:
In some ways this song allowed us to reflect and become more aware of how dumb our arguments are. 'You were searching for a reason to be mad,' and 'I know every single fight we've ever had,' are accusations and boasts that made us laugh. Each chorus expands on the last, as we acknowledge the ways we're repeating the past but try to keep score regardless.

We recorded Mixed Bag both in Texas and North Carolina — Dan Duszynski, Alli Rogers, Danny Reisch, Max Lorenson, and Chad Doriocourt all had a hand in trying to shape this into a dusty Petty-esque song. The song is about struggling to stay hopeful about the future, but we hope the bop outweighs the sadness.

For the video, we asked Vanessa Pla to help capture some of the rural outskirts of Austin on Super 8 film. We took inspiration from some old 1940s PSAs and Texas corporate films. She and her crew found themselves in the middle of cow pastures off of brand new highways, face to face with some friendly longhorns.
Watch below.
Bad Dream Jaguar is out 10/20 on Run For Cover.