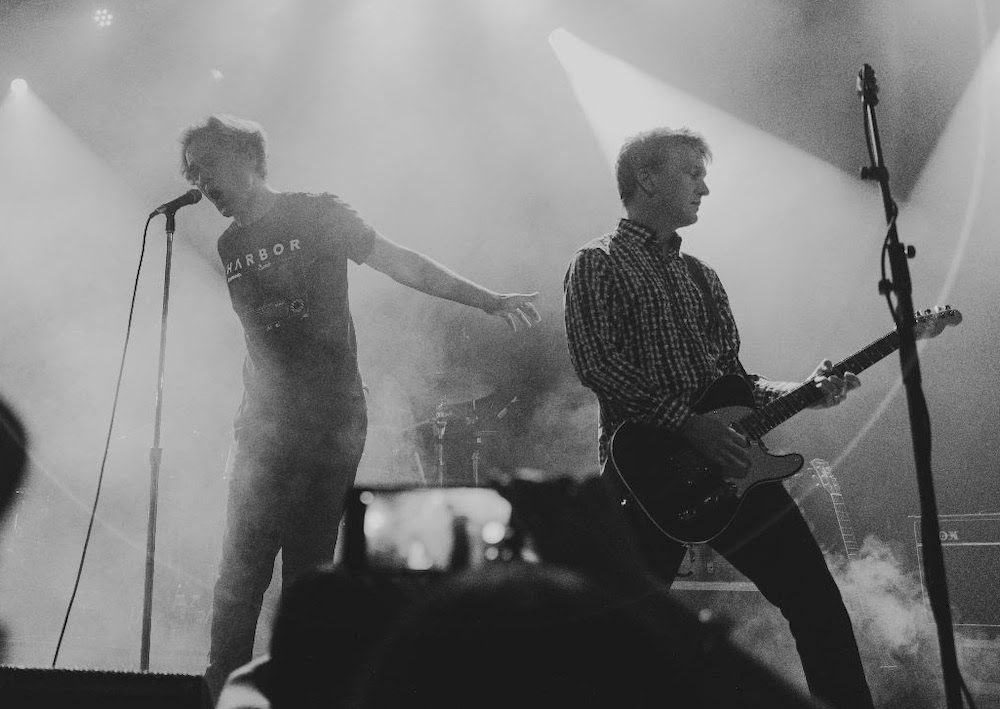 Every once in a while, the scary-intense Oscar-nominated movie star Michael Shannon gets together with his Chicago friend Jason Narducy, from the Bob Mould Band and Split Single, to pay tribute to a classic album. In the past few years, Shannon and Narducy have performed LPs from the likes of the Smiths, Neil Young, and the Modern Lovers in full. In July, the two of them got some friends together and performed all of R.E.M.'s beloved 1983 debut Murmur at the Metro in Chicago, and actual R.E.M. member Mike Mills came out to join them. Next year, Shannon and Narducy are taking their R.E.M. act on the road.
In February 2024, Michael Shannon and Jason Narducy will play a short run of tour dates, mostly in smaller venues and entirely dedicated to R.E.M.'s Murmur. They'll be joined by a backing band full of heavy hitters: Mountain Goats/Bob Mould/Superchunk drummer Jon Wurster, Poi Dog Pondering guitarist Dag Juhlin, bassist Nick Macri, and pianist Vijay Tellis-Nayak. Every night, they'll play Murmur in full, along with some other early R.E.M. songs. R.E.M. themselves are no longer touring, so you might as well the opportunity to hear General Zod sing "Wolves, Lower."
In a press release, Michael Shannon says:
I have been a fan of R.E.M. since my cousin played me the Document cassette out at my Aunt Norma's trailer. I spent days and hours stumbling around my hometown of Lexington, KY listening to Murmur on my Walkman, long before the notion of being anything other than completely anonymous was a viable option. Jason and I have done several other albums and shows together, but this one means the most to me.
TOUR DATES:
2/04 – Minneapolis, MN @ First Avenue
2/08 – Athens, GA @ 40 Watt Club
2/09 – Carrboro, NC @ Cat's Cradle
2/10 – Washington, DC @ Black Cat
2/12 – Ardmore, PA @ Ardmore Music Hall
2/13 – Cambridge, MA @ The Sinclair
2/14 – Brooklyn, NY @ Music Hall of Williamsburg