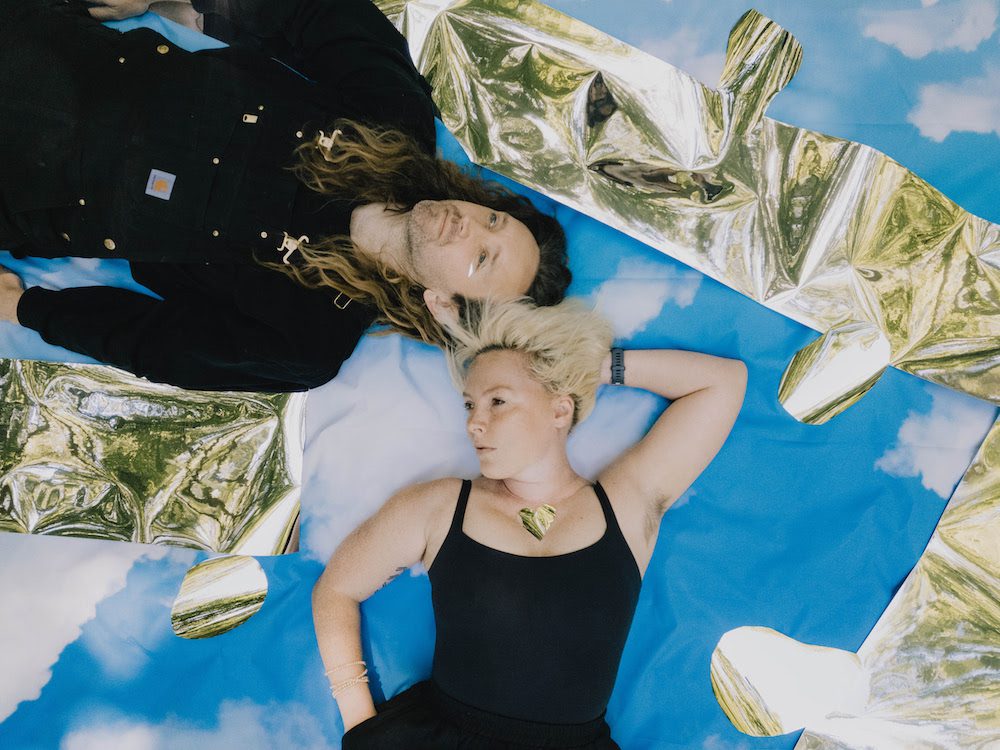 Sylvan Esso have released their own Live At Electric Lady EP, recorded at the famed New York studio. It includes recordings of them performing five tracks from their last album, No Rules Sandy, accompanied by the Attacca Quartet and other friends, including Jenn Wasner, TJ Maiani, Joe Westerlund, and Mason Stoops. They also covered Low's "Will The Night."
"Both Amelia and I are huge fans of Low and were so sad to hear about Mimi passing," Nick Sanborn said in a statement, continuing:
I can still remember hearing The Curtain Hits The Cast for the first time as a teenager and being immediately struck by 'Anon' – they were haunting and visceral in a way I hadn't ever heard before, and I'm still listening to them all these years later. So this past January, when we were putting the setlist together for the Electric Lady session, I knew we were going to have the Attacca Quartet joining us and immediately thought of covering 'Will The Night' as a tribute to Mimi. It's one of my all time favorites of their songs, beautiful and simple and timeless, a light in the darkness.
Check it out below.
Sylvan Esso's Live At Electric Lady EP is out now on Spotify. All the tracks will be available elsewhere this Friday.